Today's Senate Judiciary Committee hearings on whether Sen Jeff Sessions (R-Alabama) will be confirmed as Trump's Attorney General are variously infuriating, obnoxious, and occasionally, peppered with misrepresentation. For most of the hearing, which began at 9:30 a.m. Eastern time and, as of 5:53 p.m., are still ongoing, one of the main issues at hand is Sessions' history of racist values that have seeped into his policymaking.
Throughout most of the day, Sessions responded nimbly to questions about his past, reiterating again and again—with help from his fellow Republicans on the committee—his belief in the rule of law, and emphasizing individual cases in which he defended African Americans. But during a line of questioning administered by Senator Richard Blumenthal (D-Connecticut), Sessions seemed caught off guard, and what followed was pretty surreal, even within the context of this particularly grueling day.
Asking Sessions whether he believed in the ideologies of various organizations that have in the past awarded his service, including one in 2014 from David Horowitz's anti-immigrant organization, Blumenthal straight up asked whether he'd ever received "awards from the Ku Klux Klan."
The room audibly gasped, and Sessions looked stunned. "Well, I won't receive it from Henry Hays, I'll tell you that," he said, referring to the KKK leader he helped prosecute in 1986 (though a colleague recently said Sessions wanted to "drop the case"). After some crosstalk, Sessions seemed to devolve into jibberish: "I will just say, I've received hundreds of awards. I... probably somehow should have made sure that any Johnson jumping off Niagara Falls, I should have reported that, probably," he said. "So I would just say to you, I have no motive in the denying that I received those awards."
G/O Media may get a commission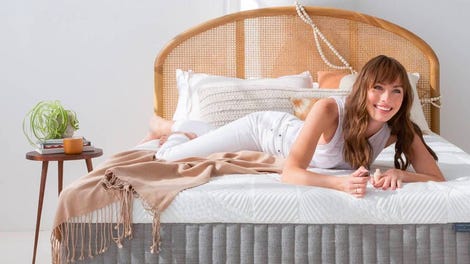 Sleep Sale
Sleep Sale - Brentwood Home
Then Senators Chuck Grassley and Lindsay Graham fell all over themselves to talk about how of course, no one would remember all the awards they received. Even, apparently, from the KKK!
More of this fascinating, grueling spectacle continues tomorrow.