In a recent appearance on California's Power 106 FM to promote her new single "Focus," pop superstar and admitted donut licker Ariana Grande put DJs Justin Credible and Eric D-Lux in their place after being asked a series of ignorant questions about makeup, cell phones, and unicorn emojis.
The above clip begins with one DJ (I won't even attempt to tell them apart) asking, "If you could use makeup or your phone one last time, what would you pick?" Grande replies, "Is this what you think girls have trouble choosing between?" He then tells her that, yes, that is indeed what they think.
Their conversation continues:

Grande: Is this men assuming that that's what girls would have to choose between?

DJ 1: Yes. Not a question.


DJ 2: Can you really go anywhere without your cell phone?

Grande: Yes.

DJ 2: How long can you go without looking at Twitter?

Grande: Many hours. Many hours. Absolutely.

DJ 2: I don't believe it.
Because her interviewers don't believe a young woman could possibly go "hours" without looking at her phone, Grande explains one particular scenario during which she disconnects from social media:
Grande: When I'm at a dinner table, I like to be present—with eye contact—and talking.

DJ Honestly Who Cares: Listen and learn, ladies!

Grande: Boys, learn! Come on. Boys and girls. We can all learn.
They then change the subject to the new emojis, during which Grande says she loves the unicorn. The hosts—far too manly to enjoy flying horses with permanent forehead boners—aren't having it.
Grande: The unicorn is great, obviously.

DJ Whoever: Girls.

Grande: Boys. Many boys use the unicorn.

DJ Whoever: Well, [he changes his tone] "boyeees."

Grande: You need a little brushing up on equality over here...Who says a unicorn emoji isn't for men? Come on.

DJ Whoever: Is it? I've never used the unicorn emoji.

DJ Honestly Who Cares: I say no.

Grande: All right, I've changed my mind. I don't wanna hang out at Power 106 anymore.
But Grande stays, bless her heart, and is eventually presented with a more serious question. When asked what problem she most wants to fix in the world, she responds:
I have a long list of things I'd like to change...I think, judgement in general. Intolerance, meanness, double standards, misogyny, racism, sexism. You know, all that shit. There's lots we've got to get started on. That's what we need to focus on. We've got work to do.
G/O Media may get a commission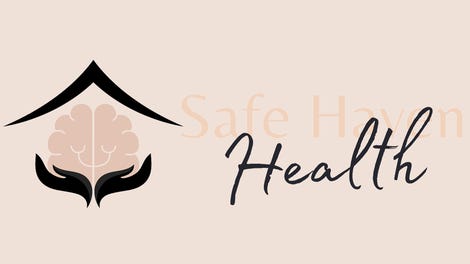 Addiction counseling
Safe Haven Health
She then gestures to one of the hosts and says, "We'll start with you, though."
---
Contact the author at bobby@jezebel.com.
Image via Giphy / Getty.