For many the holidays are about spending time with family and reflecting on the coming new year, but for others they're about elbowing people out of the way so they can buy more stuff. On Monday, the day when rabid bargain hunters took to stores in search of post-holiday sales, the traditionally upscale and even snooty Saks Fifth Avenue in New York City was mobbed by a large pack of women looking for deals in the store's typically pricey shoe department. The store made the mistake of running a four-hour-long sale, from 8 a.m. to noon, during which all the shoes were 60 percent off. This created an intense demand among shoe lovers in the area — after all, no footwear addict could pass up the chance to get Louboutins and Jimmy Choos at 60 percent off! Even though they still cost, uh, hundreds of dollars.
As you can see from this video, things were nuts from the start, with women pushing their way in and racing up to the eighth floor shoe department. Once they got up there, it was quite a mob scene, according to customer Ricky Wilson, who arrived at 8:15:
It was like a mob of people. People were pushing each other, getting on each other, saying, "No, that's mine" and "I wanted that shoe."
As people finished hunting and wanted to check out, things got even worse. According to one shopper,
The line wrapped around the floor. There were too many people. They were pushing and shoving. It was a zoo.
G/O Media may get a commission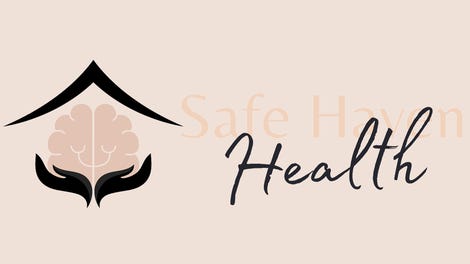 Addiction counseling
Safe Haven Health
Around 11:30, as the noon deadline drew perilously near, people waiting in line began to worry they wouldn't be able to pay before the markdown ended. An announcement was made over the PA system that the 60 percent sale wouldn't be extended—at noon the discount went down to just 40 percent—and that's when people totally lost their shit. Two women began to fight, and others ran from the floor as security guards moved in to try to control the insanity. They shut down the shoe section and cleared the floor completely for a time. Said one guard, "It was crazy."
Luckily no one was injured, and the police didn't have to be called. Who knows why Saks didn't just let some of the shoe fiends take their purchases to other registers in the store—or agree to extend the 60 percent deal to everyone who was already in line by a certain time. Perhaps they assumed that people could control themselves, even in the face of deep discounts, and not act like shoe-mad monsters willing to do anything for a pair of Manolo Blahniks. They won't make that mistake again!
60%-off shoe sale leads to melee at Saks Fifth Avenue: witnesses [NYDN]
Terrifying Things Happened at Saks Yesterday [The Cut]
Opening up boxes at the Saks Day After Christmas Sale is better than opening up Boxes on Christmas Morning [WreakHavocNY]