Fyre Festival attendees certainly suffered when they arrived in the Bahamas and found a dirty island filled with rabid dogs and no shelter in sight. And now some of those festival-goers are trying to make a little coin on Ebay with merchandise from an event that is going down as one of the most disastrous—if not the most disastrous—music festivals of all time.

You can get this hoodie for just $300!
"Want a piece of the history? This hoody is awesome. It was part of the offica merchandise store at fyre festival in the Bahamas, and the greatest festival disaster in the history of music festivals. These also for loose so although it's a large it's still very roomie."
Or a weekend artist past, which has unfortunately sold for $71:
"infamous Fyre festival - authentic memorabelia - worn on site weekend 1"
Or a Fyre Festival-branded phone charger that was "going to be given to guests."
G/O Media may get a commission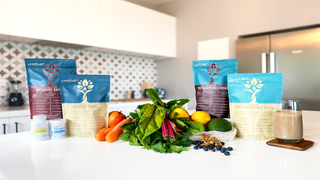 Or this hat for $35:
And if you don't want a piece of authentic Fyre Festival merchandise, but you still want to honor the attendees, don't worry because there is plenty of newly designed merch on Etsy too:

God save us all.