Call girl Jennifer Thompson's parents have apologized to footballer Wayne Rooney's wife for their daughter's dalliances with her husband, but another player claims football culture is to blame.
According to the Mirror, Thompson's parents have issued a statement to Rooney's wife Coleen, apologizing for Thompson's pricey trysts with Rooney. They say,
Following various newspaper articles concerning our daughter Jennifer, we would like to offer our most sincere apologies to Coleen Rooney and her family.

This may sound somewhat hollow but my wife and I would never condone what has or may have happened. We had absolutely no idea about any of the allegations.
It's somewhat odd to see Thompson's parents apologizing to Coleen Rooney, when the real person who owes her an apology is her husband. But onetime Tottenham Hotspur player Rohan Ricketts has another culprit in mind: football. Also in the Mirror, he explains that "resist[ing] temptation" can be almost impossible for footballers:
The girls can be like vultures. Players will sleep with one another's mistresses all the time as well — and some of the girls seemed to get their kicks out of that.

One girl was proud to tell me she was up in the 30s with football players. She thought telling me that was cool.
G/O Media may get a commission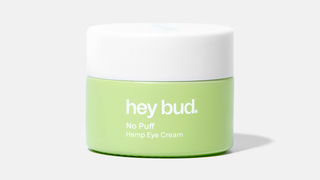 15% off
Hey Bud - No Puff Hemp Eye Cream
Ricketts's portrayal of helpless men set upon by vulture-women isn't terribly convincing, but it's true that sleeping with football players may be more of a status symbol in Britain than here. Lisa DePaulo wrote last year that American women who sleep with pro athletes have their own code of conduct and mores — but they don't have a catchy name like WAGs. And a statement like this, by a friend of Thompson's, wouldn't necessarily make sense in the US:
There are a lot of girls like Jenny who aspire to be nothing more than a WAG. There were rumours she was a hooker but I think a lot of people were shocked to hear she was charging as they just thought she was a wannabe WAG.
Of course, we don't really know what Thompson's aspirations were, and nothing she did excuses Rooney's infidelity. In fact, maybe Ricketts's most telling statement is this one: "I found that with the money and fame comes a sense of entitlement that makes you think you can do anything." It's perhaps no surprise that when WAGdom becomes a club women want to join, footballers start to feel like they're not responsible for their own actions. But they still are — and those who wish to "resist temptation" might remind themselves that while being famous might make cheating easier, it also makes the consequences worse.
Sorry Coleen: Parents Of Hooker Who Bedded Wayne Rooney Apologise [Mirror]
'Women Went For Us Like Vultures': Rohan Ricketts On Footballers' Prostitute Temptation [Mirror]
Earlier: A Footballer, A Call Girl, And A Whole Lot Of Slut-Shaming