"He steps down on her breast hard, and then he pumped his fists in the air as if to say, 'Look, I'm the man,'" says Jessica Franqui's lawyer. That would be her Wall Street boss. Whom she is suing.
The litany of awfulness alleged in this case will not help dispel any negative impressions about male-dominated Wall Street, or what it's like to be a junior-level woman of color in that particular workplace.
Marcus Bolton, 45, is the CEO of the US division of British bond trading firm Tullett Prebon. Franqui, 27, is a clerk from Staten Island. She says she was the only woman on the floor when Bolton drunkenly came up with her and invited her out to drinks. She refused, and he attempted to "dance" with her. This has inspired many a glib "tango" reference, except that Bolton's idea of dancing was throwing her around until she fell on her back, at which point he stepped his foot on Franqui's breasts.
Seriously. With his size-14 shoe.
According to her suit, when she protested, he said, "Oh, come on now, it's alright. They are big and you probably didn't even feel it."
G/O Media may get a commission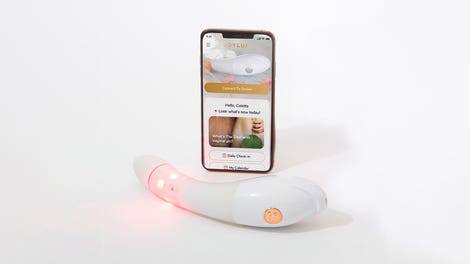 $50 Off
Joylux vFit Gold Device
Bolton was suspended, but is now back at work, despite this and two other pending sexual harassment claims against him by brokers at the company, and Franqui is suing for $20 million.
Back in January, before the suit was brought, the Times Of London's City Diary business columnist admitted he had no idea what the details of the case were, but called it "a silly and harmless prank" and "high jinks with a female member of staff [that] got out of hand." Also this:
Looming over it all, I suspect, are our old friends political correctness and the US culture of litigiousness. Bolton is a Brit who relocated to run the US side in 2009.
Sorry, what was that about Mad Men depicting a bygone era? Except in real life, the British characters sound far more loathsome.
Staten Island Woman Sues Wall Street Executive For $20M, Claiming Sexual Assault [Staten Island Advance]
Bond Big In 'Dirty' Dance Suit' [NYP]
Tullett Prebon's Marcus Bolton Keeps Low Profile After High Jinks [Times Of London]