One of the most striking characteristics about The Walking Dead this season is its abundance of actors of color. Earlier on in the series, this wasn't the case. Token black characters were the norm, and diversity was lacking.
But with the presence of actors like Chad L. Coleman (Tyreese), Danai Gurira (Michonne) and Lawrence Gilliard (Bob) in season five, the show seems to be consciously aiming for a more realistic racial makeup. Is there a quota? Why so many actors from The Wire? And where did Eugene come from? I spoke to The Walking Dead casting director Sharon Bialy about finding the right fit and what goes into casting for the Apocalypse.
The most noticeable thing about The Walking Dead cast right now is the presence of so many black actors. How much of that is a conscious effort?
I can tell you one of the joys of working with the producers of The Walking Dead—there are many—but number one, Robert Kirkman has written [diverse] roles. Some of the most iconic roles in the comic books are African-American. Chad Coleman and Seth Gillian's [Father Gabriel] characters in the comic book are African-American. We've all adhered to the rule that if the character is African-American in the comic book, we will only cast an African-American. If the character is white, we can cast whatever we want.
The population of Atlanta, where the show takes place, is pretty diverse. Is representing the racial makeup of the city something you keep in mind, as far as being accurate?
G/O Media may get a commission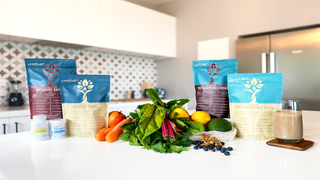 I think that The Walking Dead people are doing it right, in that the makeup of this country is people of different colors, and unfortunately most shows don't do it correctly. So I don't think that it's as much that The Walking Dead is focusing on replicating the population of Atlanta. I think they all recognize people of all colors and shapes and sizes and they're reflecting that the way it should be reflected.
My partner Sherry Thomas, who casts the show with me, and I have a history of colorblind casting, so we're always looking for the best actor. In the case of Lawrence Gilliard, that role was not scripted as African-American and he came in, along with many other wonderful white actors and won the role 'cause he was phenomenal. There's been some press about how we were told by [showrunner] Scott Gimple, no more Wire actors. We didn't pay attention. [Laughs]
Right, Robert has spoken about how it was kind of a coincidence.
It is a coincidence in terms of, our job is to find the best actor, so you go through the process. It was a coincidence that they happened to all be on The Wire. I think The Wire was a fantastic show that employed a lot of African-American actors, so that's really what happened. With Lawrence, we brought him in, he read for casting, and he was so poignant and so amazing, we had to bring him back for our producers and they're pretty smart people. They also responded in kind.
In the episode where we meet Father Gabriel, Seth says a line about "city hall" that's from The Wire. Was that on purpose?
[Laughs] I wouldn't know. I couldn't speak to that. You'd have to ask the writers. We've been clearly teased about it, but we never went into it like, okay, let's watch The Wire and see who we can pull. Those actors were on our radar for a very long time, and Sherry and I have been fans. So the reality is they were competing against many other actors who auditioned who were not from The Wire. They just happened to be the right actor, the unanimous choice, to be honest.
Tyler James Williams, who was great in Dear White People, made his debut in last week's episode. Was he someone you guys sought out for that role?
He was cast a long time ago. Everybody reads on The Walking Dead. This way the writers can see what they bring to the audition and start to think about how they want to write for that character later on, 'cause they've already heard the voice in their head and how they handle the language. It really illuminates the role for [the writers] when they see it.
Norman Reedus, who plays Daryl, originally auditioned for Merle. Were there any other actors on the show who came in for a different role than the one they were cast?
That does happen a lot, but it hasn't happened as much on The Walking Dead. We do have so many wonderful actors coming in that what happens is Scott Gimple will say, Okay, remember him for… and then he'll mention a role in a future episode. He'll say don't forget him for that. It happened with Sonequa [Martin-Green], who plays Sasha. She came in and read for something and didn't get it. Glenn Mazzera, who was the showrunner at the time and a man of his word, said I'm going to write another role for her and did. I can't remember the original role that we met her on. When we were doing the pilot and Lennie James got the Morgan role, we had actors telling us, "I want to be Tyreese." And Tyreese wasn't in the pilot or even the first year. We were able to keep track of certain actors and who might be right later. Chad Coleman read on the pilot for the Morgan role and I took notes to remember him for Tyreese.
The casting seems organic this season. What do you attribute that to?
Before we start casting anything, we have very long concept calls to discuss the roles and ideas and prototypes. Scott and the writers will talk about character specifics and where the character's going, like somebody who's not in the comic books. Our job as casting directors is to remember the actors that we meet all through the years and keep track of certain distinguishing characteristics and be able to plug it in.
Tyler James Williams, we met probably on something else about a year-and-a-half ago. And all of us in the office were like, "Wow, he's the real thing. He's grown up." We try to not pigeonhole actors and that's the way we can do the most creative casting. For example, [the character] Joan, Keisha Castle-Hughes, I think that was her first American television show and she since has gotten a series regular role and she's an Academy Award nominee. The fun thing to do on The Walking Dead is to keep the race organic and also show a world with people that you don't always associate from somewhere else.
Everyone thinks the actor who plays Eugene looks like Danny McBride.
That's funny. He didn't when he came in. They shaped that mullet. He didn't have a mullet at all. But that's an example of somebody people didn't know who's from the world of comedy [Josh McDermitt]. So I think what we really try to do is stay open to talent and see if it works.
Another thing about the casting is that it seems you have to take into account whether that actor can play good or evil. Chad, for example, is kind of the last remnant of humanity on the show. He has that softer side and it's believable.
Well, sometimes it's really fun to exploit characteristics of an actor that aren't necessarily evident. You look at Chad Coleman and he's big and he's tough, but he's a sweetheart. So I think that we take particular care in the casting of every character on the show and what we do is really speak with the showrunners to see where the character's going to make sure that the actor has the range to go there. Oftentimes in the initial audition, you're only showing one piece of the character. We spend a lot of time with them during the audition.
Are you aware of a character's life span when you're casting?
We are aware of it and it's all very confidential.
But the actors don't know?
Sometimes they do. Sometimes they don't. When someone is being added as a series regular, then they don't know how long it'll be. If you're only being cast for two or three episodes, then you have an idea of what might happen to you. [Laughs]
People have a fond attachment to the Carol character, who we've seen evolve from a quiet supporting role into a warrior. Was that evolution something you had to consider while casting that role? And what did you see in Melissa McBride that made her a great fit initially?
Sherry and I give full credit to Frank Darabont for casting Melissa. She had been in his previous film and adored her and she had our full support, along with Gale Ann Hurd who is superb at casting. Originally, it was a smaller role, but the writers continued to write her a full and complete arc with such complexity, especially for a female role amongst some very strong men.
Since walkers are not speaking roles, how are those castings different?
We don't do the zombie casting. It's all done through extras and they have to go to a zombie training school and then be selected.
Is there any casting in particular that's special to you?
There've been a lot of favorite stories on this show, from Norman to Danai Gurira, one of my favorites. I knew her as a playwright, as a theater actress, so it was really exciting to have her come in and embody that character [of Michonne]. She was super excited. And it's also very exciting to watch the actor's trajectory after leaving The Walking Dead. I'm so proud of John Bernthal [who played Shane]. I think the show has been good to the people who die on it, let's put it that way. Andrew J. West, Gareth, that was really exciting. And he's known as a comedy actor. Sherry and I take a lot of pride in all of it.