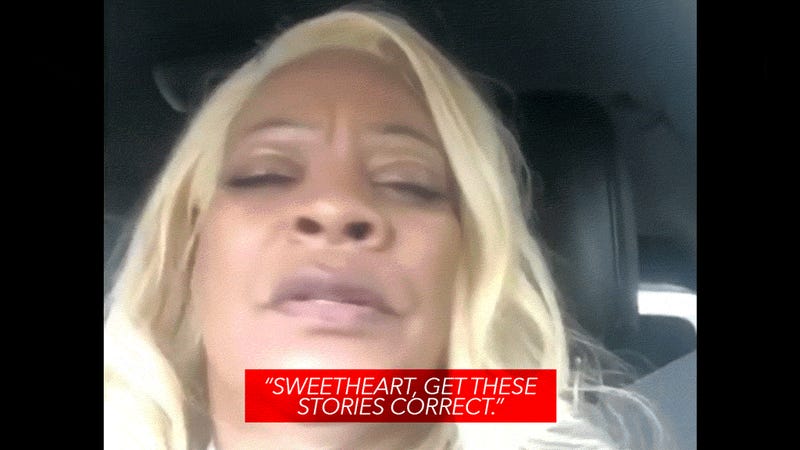 Shad Moss, the artist formerly known as Lil Bow Wow and desired to be known as a private plane passenger, has found himself the target of Waka Flocka's mom, Deb Atney, for his alleged failure to show up to an event for children in Canada.

In a video published by The Shade Room, Atney scolds Moss for canceling a promised appearance at the last last-minute, claiming he "distinctly said" he would show up and "face these kids." But he didn't make the appearance. Nor did he answer her phone calls. Why, you ask? Because, according to Atney, he didn't have the necessary shots for traveling across the border to Canada.
"Sweetheart, get these stories correct," she tells Moss in the video. "I ain't never heard that nobody gotta take a shot before going to Canada." Neither have I, Deb! Neither have I. And, according to the official website of the NHS, our great northern doesn't require any.
After comparing this alleged lie to "the jets," Atley continued:
"...You just told me yesterday that you were gonna come…You could lie to me, you could lie to anybody else, but you don't like to children Bow Wow...So thanks for being a piece of shit."
Soon after it was posted, Moss himself commented on the video and dismissed it as the ramblings of someone who has no idea what they're talking about. "Who gave you this info though?" he asked alongside a thinking face emoji. "I'm at home w strep throat. You could have easily text me. But its still all love tho..."
Atney opens the video by calling it one of the pettiest things she's ever done. It's also one of the most entertaining.