Dunno about you but I'm looking forward to a long, sensual evening in the arms of my smartphone tonight.
Here's all the shit we couldn't cover today:
So sorry, but I would like to present you with a fairly disturbing paragraph from a Bloomberg report on Steve Bannon's role in the Moore campaign: "Bannon worked to create a counter-narrative that ultimately would change many Republicans' perception of the scandal. A former filmmaker, he's long been captivated by the propaganda films of Leni Riefenstahl, the Nazi filmmaker, and the Soviet director Sergei Eisenstein for their power to shape public sentiment. Earlier this year, Bannon told the New Yorker's Jane Mayer his 2012 anti-Obama film 'The Hope and the Change,' had consciously mimicked Riefenstahl's infamous, 'Triumph of the Will.' Her film, he added, 'seared into me' that unhappy voters could be influenced if they felt they were being conned." [Bloomberg]
Would it surprise you to hear that the Republican tax bill, which is quickly coming together in conference, financially benefits many of the corrupt psychos who wrote it? [International Business Times]
In an unexpected move, Republican Sen. and Senate Judiciary Chairman Chuck Grassley has pushed back against a few of Trump's most extreme judicial nominees. [CNN]
Here are some tweets the president was allowed to publish:
G/O Media may get a commission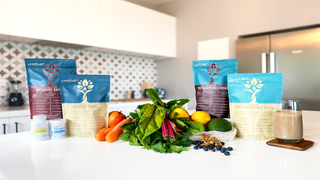 This has been Barf Bag.