A billboard suggesting "Vote Trump" survived for two days on Chicago's West Side, before being replaced first with pro-Bernie graffiti, then with a beautifully drawn alternate recommendation to "Fuck Trump." The candidate, an animate scarecrow stuffed with the finest manure, is scheduled to speak at University of Illinois at Chicago on Friday.
A popular Chicago comedian named Chuyito Ortiz, who also goes by El Chuyito, suggested less than 24 hours ago that Trump's billboard could use some attention from artists: "You know what needs to be done. LOL." And really, that billboard included so much white space it was practically begging to be drawn on, wasn't it?
On a Chicago Reddit board, people are delighted, while a pro-Trump Reddit is offended, naturally. Meanwhile, as DNAInfo Chicago reports, protesters are trying to organize a massive demonstration for Trump's UIC speech Friday. On Facebook, the organizers are also strategizing on how to prevent Trump supporters and security (or the Secret Service) from getting physically violent with them:
Trump has been known to provoke and encourage violence towards protesters in the past. Past protests have seen individuals be spit on, kicked, hit, shoved, and assaulted in various other ways. With that being said, our strength will lie both in our numbers and our ability to show these Trump supporters a higher class of behavior. We do not condone and will condemn any physical contact with supporters attending the rally; please keep your hands and items to yourself. Our goal must be to show the attendees the empathy, acceptance, and love that we strive to see in the world. Keep any signs and chants aimed at Trump and his campaign, instead of individual supporters.
---
Contact the author at anna.merlan@jezebel.com.
Public PGP key
PGP fingerprint: 67B5 5767 9D6F 652E 8EFD 76F5 3CF0 DAF2 79E5 1FB6
G/O Media may get a commission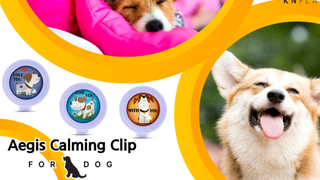 20% off
Aegis Calming Clip for Dogs
Screenshot via Facebook.