Jennifer Lopez has been announced as the recipient of this year's Michael Jackson Video Vanguard Award at the MTV Video Music Awards, which is a real triumph for beautiful women with thin voices dancing well under green lasers and on stoops.
How silly. Everyone knows Missy Elliott deserves the lifetime achievement award for turning out the kind of video work that's been routinely indelible enough that their visuals project in your mind's eye, any time you hear their respective songs. The term "eye-popping" was invented to eventually describe Missy Elliott videos. This is not an argument, though it has been made repeatedly as every year's Video Vanguard announcement is received with dismay from people on the internet with sense.
Would J. Lo wear a red beret and dance like Rerun? Would 2017's honoree Pink? Would 2016's, Rihanna? Would 1992's Guns 'n Roses, whose frontman Axl Rose said at the end of his acceptance speech, "And, oh yeah, this has nothing to do with Michael Jackson," like a right asshole? Missy did dance like Rerun, and she danced in a cornfield, and she played a pageant queen in 2003's "Pass That Dutch," and that release could be considered one of her lesser works for its relatively low chart peak.
Other acts with videos one could reasonably call "iconic" and not just sound like some Twitter Stan whose way of life is exaggeration, who haven't been honored with the Video Vanguard Award include Björk (too avant at this point), Prince (too dead, and also his videos were rarely great, though he was always great in them), Christina Aguilera (even as... whatever the opposite of a fan is that isn't a hater, I could never deny the power of her ass-less chaps), and Lady Gaga. Shit, Ciara deserves this award (show me someone with better slow-jam choreo!) more than J. Lo, who seems fine if... unknowable. (Mariah Carey also has never received the Video Vanguard Award.)
Earlier in July, Missy confirmed that she would not be receiving the award this year:
G/O Media may get a commission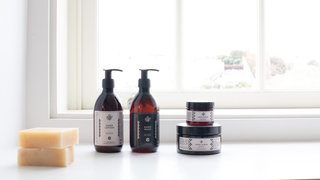 Exfoliate and Hydrate
The Handmade Soap Company
Sad! She should get it. The VMAs are about as arbitrary as awards shows get anyway, so it's not like "fairness" has anything to do with the guiding logic here. But still. She should get it. Give her the damn trophy. Trot Missy out and give her the respect for being an accessible weirdo that she deserves. Make this right, MTV, or I'm gonna kick you in the [elephant sound].
By the way, even Jennifer Lopez agrees that Missy deserves the award! Not over her, of course, but sometime in the future. In a Facebook Live broadcast on Tuesday, she said her picks for next year's Video Vanguard recipient would be Missy or Gaga.
Not soon enough, but at this point, it'd be the best-case scenario.