A wise woman (Rihanna) once told the Cut that having a fluctuating body type is fun because you can dress it in different clothes:

"I feel like that's how everyone should go after fashion, because it's an individual thing," she said. "And then, if you take it further, it's like: 'What week are you having?' You having a skinny week? You having a fat week? Are you we doing arms this week? We doing legs this week? We doing oversized."
And if we happen to be having a really skinny week, our skulls will fit into Victoria Beckham Eyewear's Spring 2018 oversized frames. As many have noticed on Instagram, her model is very, very thin, or in her words, emulating a "feathery-light, fresh and modern look."

She is being roundly criticized in the comments for continuing to glamorize rail-thin models as she has throughout time.
In 2015, when criticized for her "skeletal" runway models, she eventually had to explain to the Telegraph:
Our casting director spoke to the [model] agencies, and we know that all our girls are healthy. They're young, they're thin, but that doesn't mean they're ill. People are mean on social media, whoever you are. It's a shame people have to be that way.
G/O Media may get a commission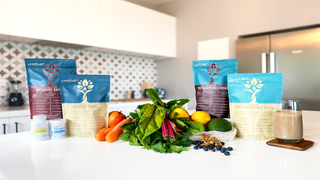 Noooo, don't meangirl us back to the times of consuming baby food with Jennifer Anniston and hallucinating on cayenne pepper with Gwyneth Paltrow and shitting ourselves like Leonardo DiCaprio! We wear sweatpants on Mondays now. Our eyeballs are healthy and beautiful, at whatever weight eyeballs typically weigh.