A young and "very photogenic couple" — he keeps it real with "original (not cliche)" tattoos, she is a "beautiful and petite" goddess — seeks an imaginative yet tasteful photographer to document the upcoming all-natural water birth of their son. Ideally, said visionary will do it for free, out of the goodness of his or her "intrigued and creatively inspired" heart. "It will be very intimate," they promise. Who needs cash when you have (mandatory 24/7) access to a stranger's placenta?
From a New Orleans Craigslist post:
We are an early 30's, very photogenic couple. We want a photographer with a tasteful, but artistic eye for composition to be present and shooting throughout the birth of our son. The attached photos are examples of the kind of work we're looking for, although we hope for some even more imaginative frames...

We are planning an all-natural water birth. It will be at a hospital, but at a birthing center where only the two of us and the midwife will be present in the room. You will have creative license to shoot everything from the moment you arrive until the moment you leave after the baby is born. This isn't for the squeamish, but there is a lot of poetry and authenticity in a birth, so we're hoping that you will be creatively inspired and some amazing photography will come of this...

He is a tall, handsome muscular artist who is covered in original (not cliche) tattoos.
She is a beautiful and petite Japanese woman with the guts (no pun intended) to go through birth without any medications, interventions or Western medical ideas about how a baby should be born. It will be very intimate.

Pay is negotiable. We're hoping you're so intrigued and creatively inspired that you'll do it for free. If not, and your portfolio shows that you're worth it, we would be willing to pay $150. Please email contact info and a link where we can see some of your work to the reply link on this posting. Our son will be born sometime in the next two weeks. You will have to be on-call the same way the midwife is during this time frame.
Who will accept this honor?
Image via natamc/Shutterstock.
G/O Media may get a commission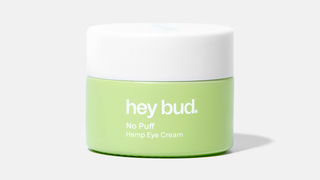 15% off
Hey Bud - No Puff Hemp Eye Cream