Thanks to the prurient imagination of Donatella Versace, the world can today enjoy lots of dramatic photos featuring the lace-swaddled testicles of male models walking Saturday night in Milan for Versace's autumn/winter 2013 collection. Alliterative Telegraph fashion chronicler Luke Leitch described the male lingerie pretty accurately as "half lacy lingerie, half mid-calf cycling short," though it would be a delight too wonderful for this world to spot a fashion-forward cyclist doing his best Lance Armstrong impression in a pair of Versace undergarments.
Though Leitch offered a dismissive critique of the lacy offerings — "the overall effect was distinctly disconcerting" — he did acknowledge the possibility that Donatella could be throwing a feminist-critique curveball right past our ogling eyes:
Yet by so absurdly hoicking her muscled models into a male equivalent of lingerie, Versace emphasised just how ridiculously some fashion companies regularly do precisely the same to female models.
See? Donatella Versace hasn't fallen off of her rocker in a fit of junk-lacing madness — she's critiquing the absurdity of fashion companies having their lingerie models float around the clouds like seraphim who don't even seem to mind that the constant temperature throughout the Troposphere and Stratosphere is a very brisk -69.7ºF. Eeep! It makes sense, or would make sense if Versace herself hadn't said last summer that, ahem, "Feminism is dead in the world." Ugh, well, which is it? Scathing critique of fancy underthings or pessimism? It's so hard to tell these days when people aren't being ironic.
G/O Media may get a commission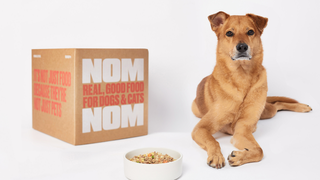 It's Man Summers: Versace's male lingerie for autumn/winter 2013 [Telegraph]