In 2001, 20-year-old Venus Williams and 19-year-old Serena were booed and verbally harassed at the Indian Wells Masters tournament in Indian Wells, California.

Although if all went down 15 years ago, the event remains one of the constants in the narrative around the tennis superstars. During the tournament, Venus was forced to pull out of her semifinal match against her sister due to a knee injury. Some speculated that it was nothing more than a stunt orchestrated by their father, Richard Williams, to prevent the sisters from playing each other.
Serena went on to beat Kim Clijsters in the finals and was booed throughout the match and during the trophy ceremony. As Venus and Richard walked to their seats to watch Serena play, they were also booed. Thus began a more than 10-year boycott of the tournament by Venus and Serena.
The incident—known simply as "Indian Wells" when discussing the Williams sisters—made an impact. Richard Williams chalked up the treatment to racism (he and Venus claim they heard jeers of "nigger" from white fans). Indian Wells began to symbolize the racism that Venus and Serena have faced throughout their careers—whether it's how they celebrate, how their bodies look, or the simple fact that they are better than almost everyone else.
This year, Venus Williams will play at Indian Wells for the first time since 2001, and she's just penned an essay for Derek Jeter's Players Tribune about her decision to return. Venus vividly recalls how it felt to be harassed by a crowd of thousands of people before she was even of legal drinking age.
I remember the accusations toward me and my sister and our father. I remember the crowd's reaction, as I walked to my seat, during Serena's match in the final. And I remember how I couldn't understand why thousands of people would be acting this way — to a 19-year-old and a 20-year-old, trying their best.

There are certain things where, if you go through them at a certain age, you simply don't forget them.
G/O Media may get a commission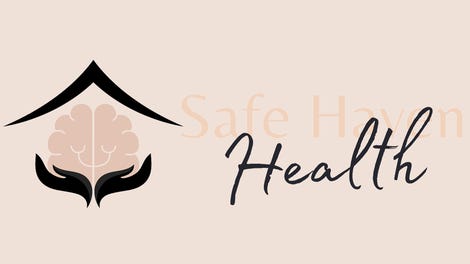 Addiction counseling
Safe Haven Health
She adds: "I remember leaving Indian Wells in 2001 feeling like I wasn't welcome there."
Venus frames the essay around all the years she has spent as the guiding light for her younger sister. Venus was the first to go pro, to win a Grand Slam, to become famous and deal with the highs and lows of notoriety. The deep responsibility she feels to protect Serena is apparent.
This time, however, Venus says that it was Serena who set the example for her. Last year Serena Williams ended her boycott of the Indian Wells Masters tournament. In an essay for Time, she describes similarly the pain of the treatment she received at the tournament—which, if nothing else, sought to undermine her immense talent.
This haunted me for a long time. It haunted Venus and our family as well. But most of all, it angered and saddened my father. He dedicated his whole life to prepping us for this incredible journey, and there he had to sit and watch his daughter being taunted, sparking cold memories of his experiences growing up in the South.
In her essay, Venus attributes Serna's decision to return in part to Nelson Mandela. Serena was reading about Mandela and was moved by his decision to forgive those who unjustly imprisoned him for 27 years.
And it was in that moment, seeing Serena welcomed with open arms last year at Indian Wells, that I think I fully and truly realized what being the big sister means.

It means that, for all of the things I did first, and all of the times when I paved the way for Serena, the thing I can be most proud of is this time.

When Serena paved the way for me.
Venus writes beautifully about her competitive nature—how she internalizes it more quietly than Serena and in a way that perhaps makes her feel it deeper. The fact that 35-year-old Venus, plagued with injuries for the majority of her career, continues to show up to Grand Slams as a formidable force is a testament to her ambition.

Time is a great comfort and perhaps Venus and Serena just needed space to get over the experience, or at least view it in a way that made a return tolerable. So yes, perhaps Venus had allowed time to heal, but she also sounds determined. Perhaps she's finally feeling healthy enough—both physically and mentally—to return to the stage that made her feel so unwelcome and truly show up. Forgiveness is great revenge, but so is winning.
---
Contact the author at kara.brown@jezebel.com .
Image via Jed Jacobsohn/Getty.