I did not expect to give any shits about veils, to be honest. They are just one or a few layers of airy fabric, and they are usually only available in like, three colors, and like, four styles, and all you do is poke them into the back of your head for like, 30 minutes, and for what reason? I never thought of veils at all, whenever I indulged daydreams of my wedding day. But then, I never thought of DIY envelope liners either, but here we are.
My stance on veils (yes, I did just start a sentence with "My stance on veils") changed when I attended close friend's wedding two years ago. She happens to look like a Ralph Lauren model; in full wedding regalia, she put on quite a show. I also happen to like her very much, so of course when she emerged from behind some shed or wherever she was hiding before her walk down the aisle, I immediately began sobbing like a crazy bitch. But once she got to her destination—a delightfully rickety arbor of white birch, if I remember correctly—it was her veil that really struck me. It was neither embellished nor voluminous. It was minimalist: long, slim, and a single layer. Just a streak of stark white. She had pinned it under her chignon, which I, a young adult who had only been to two other weddings prior, didn't even know was a thing, and it looked so elegant, so simple, so gossamer, just falling behind her and swelling gently into a cathedral train.
There was no ceremony with this woman's veil, which I liked. It dutifully followed behind her. It was never hanging over her face to be pulled back by her betrothed or anything grotesque like that. And when this woman's veil caught in the wind—it was a breezy evening beside a lake in Maine—it soared up behind her in the most wonderfully rom-com way. It was infuriating how beautiful it was. She didn't notice it at all, because she was either weeping her vows or listening to her groom recite his, but behind her every few seconds, her perfect slick of a veil would take off with a lick of wind, and her Maid of Honor would dutifully retrieve it by the train, settling it back down carefully into the plush early October grass. There is a photo of it stuck forever in one single gust, floating vertically in mid-air, levitating along the waterline of the lake. Damn, I'd ask myself, feeling hideous and underdressed and underloved, how could anyone not want a veil?
And so now, years later, The Veiling part of every trip to a bridal salon became my Favorite Part. Like a life-sized Say Yes to the Dress doll that came pre-loaded with five realistic phrases, I'd shriek, "Can I try it with a veil now?" every time I even vaguely dug the overall aesthetic of a gown. And with one in, the effect was quite transformative, although perhaps not in the way you'd expect. For example, seeing myself in a veil didn't make me burst into tears, nor did it make my mother burst into tears the way it tends to do on the aforementioned television show. And it didn't make me feel like the dress in question was Suddenly Perfect, either (honey, nothing can rectify dozens of clackity-clacking beaded polyester tiers—not a veil, not three wishes, not black magic, nothing). And slapping on a veil certainly didn't make me feel more like "a bride," because I'm not sure that feeling is measurable, at least not in me. I've been planning this wedding since January, and I've felt, by turns, insane, funny, stupid, childish, adult, proud, dumb, and very loved, but not once "like a bride."
No, veils didn't transform me like that. It was more about an overwhelming sense of glamour, this indescribable loveliness, maybe an adrenaline rush borne from seeing myself in a whole new kind of wardrobe accessory for the very first time. Is this how I felt when I tried my first hat? My first boot? All I know is, when the comb's teeth grip into your hair, and you feel that magnificent weight tugging just the right amount from the back of your head, pulling down with just as much force as you exert to hold your head up high and straight, for a perfect equilibrium, and when the tulle swishes, delicate and significant all at once, back and forth between your shoulders, like the Disney ponytail you never had... Maybe I should stop, but maybe once you felt all those things, you'd feel the rush too. That's all I'm saying.
G/O Media may get a commission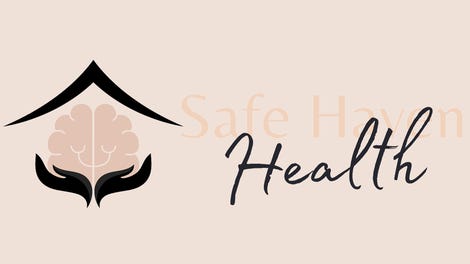 Addiction counseling
Safe Haven Health
(I've also never had hair extensions, but perhaps the sensation is the same—in which case, stop reading, tell me in the comments, etc.)
A Google search for "what does wedding veil symbolize" (which autocompletes itself by the time you get to the "e" in "veil") confirms the obvious: Veils, like most things a bride is expected to do before, during, and shortly after her wedding, are symbolic of virginity. In purest tradition, it is the father who, revoltingly, lifts the veil for the groom, moments before the handoff, as if to say, "Last minute before no take-backs." Cooler, chiller dads simply pass the daughter off veiled, to be exposed by her suitor just before The Kiss. What a delicate metaphor!
In this respect, I understand a woman's decision to skip the veil altogether (or the wedding, for that matter). I also understand that there are alternatives to veils with less puritanical associations, such as birdcage mesh headpieces, which my mother, a 59-year-old woman who is leaps and bounds more hip than I am, insists that I should wear. My mother does not get why women wear veils today when traditions do not force them to. She does not like them. And so I've tried to get over the idea of a veil, but just like I've tried to have pizza at the reception instead of a full menu, a chill wedding instead of a stressful one, and a crop top dress instead of a more traditional one—it just won't stick. I need a veil. But which one?
Friday my mom is coming back to New York so we can go to Lovely Bride and she can see me in the sample of the dress I purchased. I was told by my consultant at Lovely that this visit can be a preview for my mom and an "accessories visit," meaning we can try all the veils and sashes and brooches my heart desires. The veil I initially tried with the dress—an ivory cathedral-length single-layer tulle veil with Chantilly lace edging—was pretty, but weightier than I would like, and lacking that sleek, 90s-esque quality of its simpler, less embellished brethren. Oh yeah, and it was $500, which my consultant told me pleasantly and casually, as if I'd simply just asked her, "Debbie, what number comes after 499?"
So I do not totally believe I will find a veil at Lovely on Friday, because I think they might all be this level of freakishly expensive, and really, honestly, that is so much money, even if the things do move me the way they do.
I know I do not want a fingertip veil, because those curve in weirdly around my forearms, framing me in preciousness, and make me feel Like Porcelain Russian Collectible Doll. No mid-length curving edges for me, thanks. And no rhinestones or beads either. No. Perhaps, though, something very short—maybe something like this, with a bow, or this—which I tried on at David's Bridal and loved, because it made me feel very Julia Roberts for some reason, and even though the sweep wasn't there and the connection with the ground wasn't there, the flicking against the shoulder blades felt simple, classic, and I could toss it over one shoulder like it was a bit too much hair.
But then there's also this one: just a skin of tulle, straight down to the ground, right against me, and kicking a little bit back into the slightest hint of a train. Yes, this might be the perfect one. So sheer, I'd be only one to know it's there at all. So light, only I could feel it, anchoring me to the earth like fishing line. So subtle, it couldn't symbolize a damn thing. And then, 30 minutes later, after all is said and done, it'd be gone, tucked away in my bag, and even my mother will have to ask herself, "Was she, or was she not?"
---
Watch this space weekly as Lauren Rodrigue shares the victories and freakouts of planning her 2016 wedding and the marriage that'll follow. Tweet her at @laurenzalita.
Image via Getty.