Hey, geeks. Scrabble just added tons of new words to its official dictionary for the first time in four years. A lot of it is internet slang you've already been trying to pass off as actual words in heated Scrabble competitions.
FaceTime, hashtag, and sexting are among the new additions to the game's official Collins Scrabble Word List, which means agism is in full effect. Scrabble competitors over the age of 50 really have no chance against you, young wordsmith.
Collins' head of language content, Helen Newstead, who has the best job in the world, says:
"Dictionaries have always included formal and informal English, but it used to be hard to find printed evidence of the use of slang words. Now people use slang in social media posts, tweets, blogs, comments, text messages — you name it — so there's a host of evidence for informal varieties of English that simply didn't exist before."
Here's a sample of new words (per BBC) you should commit to memory:
Dench - meaning excellent - 11 points

Geocache - a recreation activity which sees contenders searching for hidden containers, using GPS - 16 points

Lotsa - meaning lots of - 5 points

Newb - short for newbie - 9 points

Thanx - short for thank you - 15 points

Hacktivist - a person who hacks computer systems for political reasons - 22 points

Cazh - meaning casual - 18 points
Quinzhee - an Inuit snow shelter - 29 points
They've also added:
Twerking

Emoji

Bezzy

Ridic

Onesie

Devo

Vape

Shootie

Augh

Blech

Eew

Grr

Waah
Shizzle
Cakehole
Obvs
The full list is over 6,500 words.
Go forth and flex, and force the Olds to BOW in the presence of greatness as you laugh maniacally while dancing around the Scrabble board, pointing at them and yelling, "You mad? You mad?!" But don't scare them too much.
G/O Media may get a commission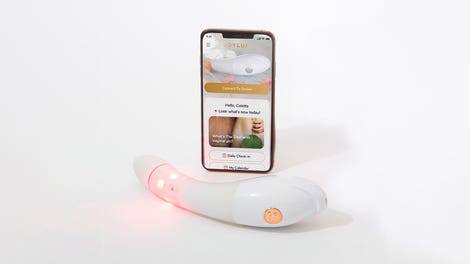 $50 Off
Joylux vFit Gold Device
Image via Shutterstock
---
Contact the author at clover@jezebel.com.