Back in June, the journalist William D. Cohan published a lengthy piece in Vanity Fair that explored a heated dispute among the surviving heirs of the investment banker and billionaire Bruce Wasserstein, who died in 2009, and whose family owns New York magazine. As Jeremy Barr of Advertising Age pointed out today, Vanity Fair quietly retracted Cohan's article sometime after publication, scrubbing it from the magazine's website, and replacing it with an editor's note that suggests that the entire story was inaccurate.

Cohan's article centered on the Wasserstein family's treatment of their youngest sister Sky. Born in 2008, she is the daughter of Bruce Wasserstein and a woman named Erin McCarthy. The article suggested that Sky's half-siblings, whose mothers are two of Wasserstein's ex-wives, were plotting to cut Sky out of their father's estate.
The entire tale is a knotty one, as you can read in a copy of the article preserved by the Internet Archive. Cohan characterized Sky's siblings and other family members as uniformly hostile to her presence at family functions, suspicious of her role within the Wasserstein dynasty, and reluctant to share their father's fortune with the eight-year-old child. "Besides $30,000 in monthly child support and the Central Park South apartment," Cohan wrote, "Sky has received virtually nothing."
Let's set aside the strange claim that a Central Park South apartment and $360,000 per year in child support amounted to "virtually nothing." This is, after all, a Vanity Fair article about the descendants of a billionaire. According to the editor's note that replaced the piece, Cohan's suggestion that Sky was cut out of her father's estate was simply false:
CORRECTION: An article posted on vanityfair.com on June 7, 2016, regarding the estate of Bruce Wasserstein and his relationship with Erin McCarthy, erroneously suggested that members of the Wasserstein family have taken the position that his daughter Sky is entitled to less than 1/6 of his estate's value, or that she should be cut out of the estate entirely. In fact, Mr. Wasserstein's children and their representatives have supported the division of the estate into portions of equal value for each child, including Sky. We regret the error and have elected to remove the story from our website.
G/O Media may get a commission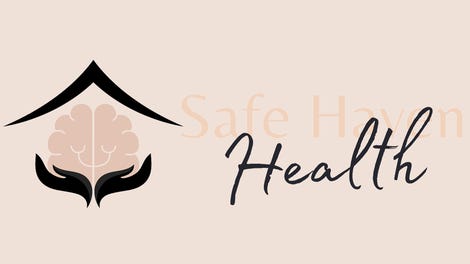 Addiction counseling
Safe Haven Health
The operative phrase here is "erroneously suggested." Cohan presented claims about Sky's inheritance, or alleged lack thereof, with clear caveats, as the following passages from the original article show (bolding ours):
Although the couple had never married, McCarthy said Wasserstein had put in writing that he had wanted Sky to receive an equal share—or one-sixth—of his estate, which Forbes had estimated at $2.2 billion, or around $350 million for each of his children.

[W]ithin two weeks of Pam's last visit to her youngest sister, in September 2011, lawyers for the Wasserstein family filed documents that, McCarthy noted, essentially cut Sky out of her father's estate, dividing it in fifths, instead of in sixths.
[L]awyers for the other Wasserstein children have argued, in effect, that Wasserstein's desire to treat each of his six children equally is irrelevant in light of two factors: his decision not to marry McCarthy and her 2008 outburst at [Wasserstein's East Hampton estate] Cranberry Dune.
Even apart from these obvious hedges, Cohan made a cogent case, based on interviews with Sky Wasserstein's mother and volumes of documents filed in Surrogate's Court of Manhattan, that the Wasserstein family wished to limit Sky's access to the family's assets, including the aforementioned family property in East Hampton, and the sixth of her father's inheritance to which Sky's mother believes her daughter is entitled. "Instead of offering her one-sixth of Wasserstein's estate, [the Wasserstain family] and the independent trustees for the estate devised a plan in which Sky should instead get an unspecified 'equalizing distribution' of money from the sale of, among other things, the Santa Barbara, Paris, and London homes," Cohan wrote in the piece.
We weren't able to immediately verify any of the claims arising from court documents (Surrogate's Court, in lower Manhattan, does not digitize its own records), so it's hard to say exactly why Vanity Fair chose to retract the article in its entirety. Its main thrust—the curious fact that Sky Wasserstein has not yet received her share of her billionaire father's inheritance—appears to remain accurate.
Vanity Fair recently published Cohan's exposé of Arianna Huffington and her habit of watering down negative but otherwise accurate coverage of her friends and allies in the Huffington Post, which she founded in 2005.
We've reached out to Vanity Fair and William D. Cohan for further comment, and will update this post if we hear back.