Valerie Jarrett, once a senior advisor in the Obama administration, has commented on Roseanne Barr's extremely bad and racist tweet, of which Jarrett was the target, and over which Barr has subsequently been cancelled. Or at least her show finally was. Roseanne reruns? Likewise: canceled.

"I'm fine," Jarrett said during an MSNBC appearance on Tuesday (a town hall whose topic was "everyday racism"), where she took the high road in a big way. Jarrett continued:
"I'm worried about all the people out there who don't have a circle of friends and followers who come right to their defense. The person who's walking down the street minding their own business and they see someone cling to their purse, or walk across the street. Or every black parent I know who has a boy, who has to sit down and have a conversation, 'the talk,' as we call it. Those ordinary examples of racism that happen every day."
In related news, Merriam-Webster has, of its own volition, entered the fray:
G/O Media may get a commission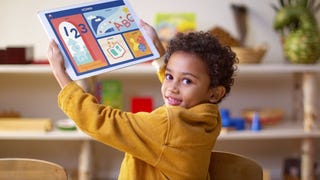 30-Day Free Trial
Homer Learn & Grow Program
Grateful, as always, that this word is difficult to misspell.
[Vulture]
---
America Ferrera and her husband, Ryan Piers Williams, had a baby. His name is Sebastian, he's the couple's first child, and here is a handsome foot!

[Page Six]
---
Blake Painter, the 38-year-old star of Deadliest Catch, was found dead in his Oregon home on Friday. [People]
Katherine McPhee "felt like being a little Parisian girl for the next few weeks," a very specific mood I have not actually experienced. [Us Weekly]
Update: Scott Disick and Sofia Richie still "doing great." A.k.a. Disick is having his feet rubbed and making dick jokes. [Us Weekly]
Diane Kruger and Norman Reedus are reportedly having a baby! [Us Weekly]
When your dad is embarrassing. [The Cut]
An exposé to unwind to, maybe with some rooftop rosé. xoxo, Gossip Girl. [The Cut]