For its size issue — which hits newsstands on January 14 — V has shown us naked girls, spot-the-difference girls, and girls with pasties. Here now are some men and women of different shapes, colors, and genders, rocking astounding shoes.
Photographer Terry Tsiolis does one of his patented cast-of-dozens V spreads, with the difference being that this one, well, focuses on difference. Revels in it, even. The male model here, Martin Cohn, walked in a dress and heels to close Elise Øverland's last runway show.


Judith Butler would have a field day with this story. It's all about the performance of gender — the scripts we follow, and the ones we make for ourselves. This is, obviously, a professionally styled and shot editorial for a magazine — it's not real life, though the choices of the stylist and the photographer are clearly intended to represent something about "real life." Some of these models are, well, models: they take on new identities in the pages of magazines because that's their work. Some of the other people pictured in this spread are not models repped by agencies: there are nightclub performers, assistant stylists, and other assorted fashion folk. How everyone is portrayed is really interesting. Are the models just playing a role? Are the "real people"? To what extent are we all playing roles?


G/O Media may get a commission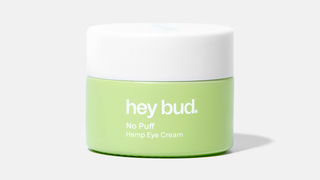 15% off
Hey Bud - No Puff Hemp Eye Cream
Those shoes; they give me palpitations every time I see them. Alexander McQueen has created a shoe that negates the objective reality of the human foot. (This is troubling.) And I fucking love it.


On the left there is Elle King, a singer-songwriter who I'm not gonna pretend I'd heard of before, since I'm desperately uncool and I never go to Brooklyn, but whose voice just blew my mind, a little.


How rad is it that the girl who commands all the attention here is actually a man woman who performs as a drag queen? Ladyfag, take a bow.


Really, this is how it should be. Here are a bunch of people who embody very different kinds of beauty, in a single story, all working it hard. Now why can't we see something like size-blind and race-blind casting in more fashion magazines? If the ladymags sacrificed just one inane tiny-model-jumping-against-a-greige-background shoot apiece, per issue, and really put on their brainstorming caps, I bet they could find a way to replace those stories with something refreshing, something diverse, something different.
V Love U Just The Way We Are By Terry Tsiolis [Models.com]
V Magazine [Official Site]