The United States continued its efforts to transform this garbage pile of a country into a literal garbage pile this weekend by teaming up with Russia, Saudi Arabia, and Kuwait to challenge language "welcoming" a United Nations report urging immediate global efforts to reduce the effects of climate change. And while the wording doesn't necessarily matter, it does matter that the US refuses to accept that we live on a rapidly warming planet, but try explaining that to this fucking idiot.

According to The Washington Post, the global climate summit in Poland included a conference that hoped to make an agreement "welcoming" an October report from the Intergovernmental Panel on Climate Change (IPCC) that outlined the effects of a 1.5 degree Celsius rise in global temperature. The report found the planet would suffer catastrophic effects if the temperature rose more than that—which it is on track to do, by an additional 1.5 degrees Celsius—and urged global leaders to act quickly to reduce emissions by 45 percent by 2030.
The IPCC report was horrifying, but apparently not horrifying enough to trigger alarm from the Trump administration, whose delegates rejected the "welcoming" language and elected instead to merely "note" the report. This sparked debate with other delegates, there was no consensus over the language, and the text was dropped altogether, a move delegates said did not bode well for the US's participation in efforts to reduce global emissions.
"It's not about one word or another, it is us being in a position to welcome a report we commissioned in the first place," Ruenna Haynes, a delegate from St Kitts and Nevis, said, according to the BBC. "If there is anything ludicrous about the discussion it's that we can't welcome the report."

This is just one of many ways the current US government has rejected the reality of climate change. Last month, President Trump said he didn't "believe" a report from his own administration that predicted dire economic consequences in the face of global warming. Just this morning, he tweeted that "it's time to end the ridiculous and extremely expensive Paris Agreement," a 195-country accord to cut greenhouse gas emissions that the US decided to pull out of last year.
G/O Media may get a commission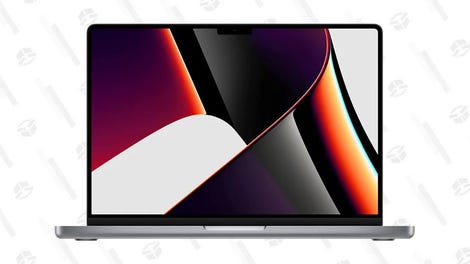 Save $300
2021 14" 1TB MacBook Pro
No matter how many times climate scientists tell Trump the sky is blue, he continues to insist it is green, and will continue do so until it turns black and we all die.