For three years, UnREAL—the Lifetime drama that sought to illustrate how the Bachelor franchise sausage is made through a meta-fictitious reality TV show titled Everlasting—made television for those who seek to suspend reality without participating in the fantasy. The same could be said for the unsustainable fairytale promise of the Bachelor and Bachelorette themselves. But in UnREAL's fourth and final season, available now on Hulu, the show loses sight of any real messaging.

Perhaps the pressure of a popular first season lauded for its seemingly accurate portrayal of life on a reality TV set, followed by a melodramatic, woke Season 2 and a forgettable Season 3, has shaken creators of a once enjoyable program into kitchen-sink combinations of various human abuses as vile as they are creative: emotional, psychological, physical, and sexual manipulations. Whatever the case, it does not feel good to keep watching. I imagine that's the draw.
When the final season begins, our deeply troubled protagonist Rachel has dyed her hair blonde, a simple enough gesture that results in many compliments from various dimwits—and a Lifetime-branded "look here, sexism!" gesture. She, and her blonde locks, serve to illustrate a new form of disassociation from past traumas. (As you'll recall in previous seasons, Rachel's a sucker for reinvention, as long as it's completely superficial. The cultish "essential honesty" in Season 3 was especially brutal.) Rachel has cast her feminist ideals aside—something previously unfeasible—and instead adopts the personality of an exemplary suitor on the reality program she produces. To the misogynists of Everlasting, she becomes an agreeable, likable woman with a tendency to impress others by expressing interest in any dumb thing any dumb dude has to say. It's an implausible transition, but—because it makes her easier to deal with as a person—a celebrated one.
Within 30 minutes of the first episode, Everlasting debuts its first-ever "All Stars" season, which finds former and new contestants looking for love a la Bachelors in Paradise. Rachel introduces a fresh candidate who was not a contestant on a past season, but a best friend to a former bachelor and a known rapist, Roger. She does so in front of the woman he assaulted, Maya, during a game of Hump or Dump—also Rachel's creation—where men vote to "hump" or "dump" bachelorettes into brown sludge. This sets the scene for next-level dark vulgarity and overwhelming misogyny, as if UnREAL navigated to Spike TV and not Hulu for its final season.
G/O Media may get a commission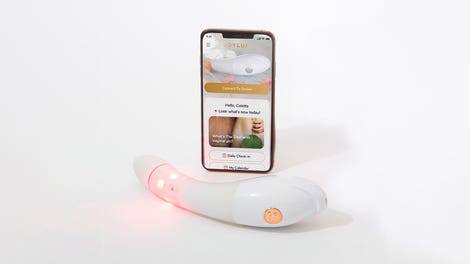 $50 Off
Joylux vFit Gold Device
Within 35 minutes, Rachel plans to lock the two in a room together, alone, unprotected. Her sociopathic behavior often lends itself to successful production work on Everlasting—not to mention the often compelling plot of UnREAL—but now she's dead in the eyes, treating her cast and crew as if this were Saw and she's Jigsaw. The issue with this approach is UnREAL thrives in hyperbole, not horror.
The decision comes back to haunt Rachel, when bringing together a rapist and a rape survivor does not result in "girl-power rape revenge witch trial," as Everlasting showrunner Quinn King, Rachel's maniacal matriarch, mentions in a later episode. Instead, Roger rebrands as a feminist, and a second sexual assault and attempted castration occur.
The story broadcasted, of course, differs entirely—leaving the viewer frustrated with the lack of justice. Here, Rachel is impossible to sympathize with—there are no overwrought mommy and daddy issues to impart empathy on her like in past seasons. King, once the show's charming villain, grows soft, attempting to distance herself from the toxicity Rachel espouses for the sake of television. It's a joy to watch Quinn's redemption, and painful to watch her come to Rachel's aid time and time again.
UnREAL's final season is only eight episodes when it could have (and should have!) been done in six, after Maya's PTSD manifests in physical violence. The show continued to exist perhaps to highlight the overwhelming outrage of inaction, of sweeping violence and sexual trauma under the rug for the sake of convenience. You could call it a brilliant move, but it's mostly exhausting, quite transparently the result of a television team that's gone no holds barred. Their series died, and UnREAL made sure to pummel the viewer in its wake with frustration, anger and hopelessness. By the end, it feels like Rachel has exploited us, too.