People are pretty frustrated that Jay Z hasn't yet ended his clothing deal with Barneys New York in the wake of allegations that the retailer harassed and detained two shoppers simply for being black and buying expensive things. Jay Z, however, is so far unmoved by the mounting fury of the New York media, insisting that he'd rather take a wait-and-see approach to the Barneys racial profiling fiasco before he ends his collaboration with the store.
Writing on his website Saturday, Jay Z tried his best to calmly explain his reasons for not rushing to condemn Barneys. If he ends his deal with the store, scholarship money for the Shawn Carter Foundation will vanish, all for what may be just a fleeting moment of righteous indignation:
I move and speak based on facts and not emotion. I haven't made any comments because I am waiting on facts and the outcome of a meeting between community leaders and Barneys. Why am I being demonized, denounced and thrown on the cover of a newspaper for not speaking immediately? The negligent, erroneous reports and attacks on my character, intentions, and the spirit of this collaboration have forced me into a statement I didn't want to make without the full facts. Making a decision prematurely to pull out of this project, wouldn't hurt Barneys or Shawn Carter, but all the people that stand a chance at higher education...

I am against discrimination of any kind, but if I make snap judgements, no matter who it's towards, aren't I committing the same sin as someone who profiles?
All of that has the sensible tone of a competent public relations strategy, but some of Jay Z's critics have noted that the mogul has been quick to identify and criticize other high-profile instances of racism. The only apparent difference in this situation is that Jay Z has a complicating business relationship with Barneys. [E!] [CBS] [Life + Times]
G/O Media may get a commission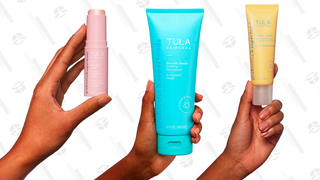 Image via AP, Gary He