A University of Texas student and activist is helping women across the state get access to abortion services, thanks to a nonprofit she helped start.
Lenzie Sheible, 19, started Fund Texas Women last year after a series of ridiculous abominations in legal restrictions for women.Via Texas Public Radio:
It was just a few weeks ago that the last remaining abortion clinic in the Rio Grande Valley closed it's doors because of restrictions contained in Texas' House Bill 2, the state's new set of abortion restrictions that has so far led to the closure of 19 clinics. It was these type of predictions that led Sheible to co-found Fund Texas Women, an organization that helps provide a way for women living in their affected area obtain access to abortion services.
"And so as HB 2 closes more clinics, the closest clinics to women is much further away," Sheible told Texas Public Radio. "A lot of times the people we help out don't have cars, they don't have a place to stay in the city where they are travel and so we help out by sometimes buying bus tickets, plane tickets, hotel and help these women get to where ever they need to go."
Since launching Fund Texas women in November 2013, the organization has spent an estimated $10,000 on aid for 35 women. The money goes towards travel, accommodations and other costs. Sheible said many women call from South Texas and the west side of Austin. Judging by this updated map which reflects the grim reality of reproductive service options open to Texas women since the passage of HB2, Sheible and the organization are doing desperately needed work.
G/O Media may get a commission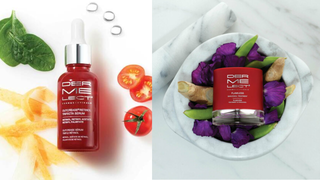 Save $19
Retinol Renewal Kit
I think there is only one clear, obvious response to this story which is: GO LONGHORNS.
Image via AP Images.