University of Montana football player Jordan Johnson's nationally publicized saga is now over: a jury only took a little over two hours on Friday to acquit the suspended quarterback of rape.
"The lack of evidence was troubling. The alleged victim's mixed messages and comments to friends cast doubt on allegations. The alleged victim even questioned events of the evening and there was no evidence that Jordan Johnson knew that he had sex without consent," an alternate juror told KPAX.
Let's take a closer look at those reasons for his acquittal. (Here's a good summary of the case against him if you need to catch up first.)
Regarding mixed messages:
Joel Thompson Assistant Attorney General then asked the woman why she did not scream during the alleged rape. She replied that 'she was not prepared to have a confrontation with Johnson, and that she just wanted him gone.'
G/O Media may get a commission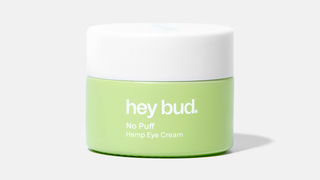 15% off
Hey Bud - No Puff Hemp Eye Cream
and:
[Defense attorney David] Paoli also asked her about a note she sent to a high school friend in Great Falls that detailed the trouble she was having with getting her mom, aunt and cousin to be on her side, and also included thoughts she was having about feeling responsible for what happened and even guilty.

Part of that note read:

And now I keep thinking that maybe I did want it, and that's why I didn't punch him or kick him or bite him. It's all kind of ridiculous because I know I didn't ask for it. The more and more this goes on, the more I feel guilty about it. The whole situation makes me think I just lied.

When the woman was asked later if she has had expressions of guilt and responsibility spanning the past few months, she said that was correct.
Regarding comments to friends:
Paoli also went back to yesterday's questioning to revisit the woman's testimony regarding a text message she sent to her nurse practitioner at First Step that read "I'm so happy!!!," which she confirmed was in reference to former athletic director Jim O'Day and former football coach Robin Pflugrad being fired last March.

Today, she did agree that she was happy that they were fired, but said she was happy because something was being done on campus in response to her sexual assault.
David Lisak, a clinical psychologist and forensic consultant perhaps best known for his excellent research on repeated rape among undetected rapists, testified at the trial to remind jurors that well over 80 percent of rapes are not "stranger rapes," most rapists attack due to power and anger, not sexual deprivation, and it's (obviously) completely reasonable for rape survivors to freeze, feel confused and blame themselves instead of their rapist. The jurors were apparently unconvinced.
It's incredibly frustrating that the jurors didn't feel there was enough evidence to show that Johnson actually raped the woman in part because she was visibly happy that the administration was actually taking action against the football team and, probably more importantly, visibly conflicted about being part of a case that received so much attention. But this is why rape cases are so difficult to prove, especially when the people involved are intoxicated aquaintances — and the accused is a sexy football player.
Johnson is still indefinitely suspended by the University of Montana; he has to appeal if he wants to come back, and would have to sit out another season before getting back on the field if he decides to transfer to another school.
[KPAX]