We knew this was only a matter of time. In an act of arrogant stupidity, or, perhaps, a cry for help, Precedent-elect Donald Trump stoked tensions with China in an extra embarrassing way on Twitter this Saturday.
"China steals United States Navy research drone in international waters – rips it out of water and takes it to China in unpresidented act," tweeted Trump. Nearly an hour and a half later, Trump's team deleted the tweet containing "unpresidented" and replaced it with the same message, this time using "unprecedented." Apparently Trump doesn't get the same perforated red line beneath "unpresidented" that I do as I type it regretfully again and again, which tells me it's not a word.
Despite not using a real word, Trump was attempting to discuss a real foreign policy matter. On Friday, the Pentagon demanded that China return an underwater drone it had seized as America was moving to retrieve it. The incident, the New York Times noted, "risked sharpening tensions in the run-up to the inauguration of President-elect Donald J. Trump." According to the Pentagon, China agreed on Saturday to return the drone.
Meanwhile, Trump has already been doing whatever he damn well pleases with respect to U.S.-China relations, most notably speaking with Taiwan's president two weeks ago in what the Washington Post called, "a major departure from decades of U.S. policy in Asia and a breach of diplomatic protocol with ramifications for the incoming president's relations with China."
If a dictionary can't drag Donald Trump any day of the week, then it does not deserve to be called a dictionary. That particularly applies today, and Merriam-Webster, which has an impressive history of Twitter owns, did not disappoint.
G/O Media may get a commission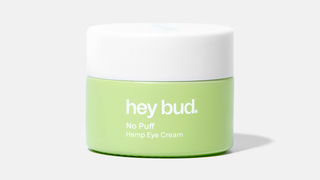 15% off
Hey Bud - No Puff Hemp Eye Cream
Merriam-Webster's shade was the best shade, but others took a crack at it too:
I don't think the problem is that Trump doesn't know how to spell (I mean, who does) so much as he doesn't know the meaning of "precedent" or, for that matter, "president", and lacks the humility to do a quick Google search. I also think this is the least of any of our problems.

My word of the day is: WhatFreshHell