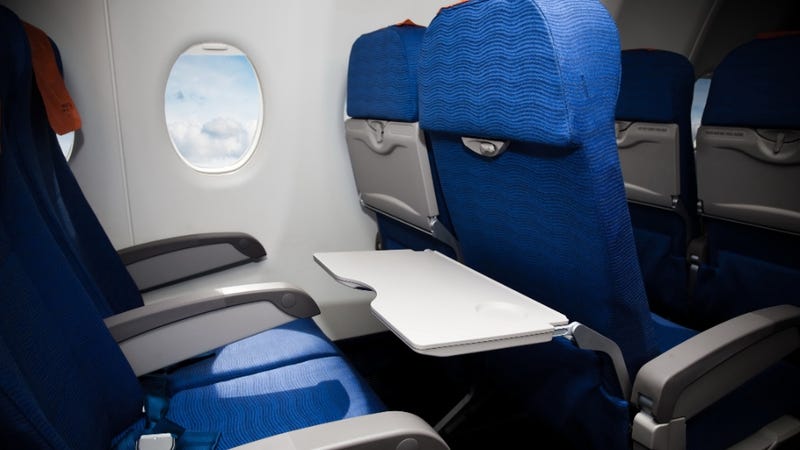 A teenage girl claims a passenger spent "long periods" of a six-hour fight "masturbating and exposing his penis" without being stopped by flight staff — who knew exactly what was up but declined to move her to another seat or, like, tell him to put his junk back in his pants before takeoff and landing.
18-year-old Monica Amestoy (then 17) sued United Airlines and United Continental Holdings in Superior Court, alleging negligence, intentional infliction of emotional distress and false imprisonment, according to Courthouse News. Amestoy was returning home from a high school debate tournament when a male passenger directly across the aisle from her own aisle seat exposed himself to her and started jacking off. (Tell us you don't feel grosser than a vomit-covered airplane seat after reading that.)
When she complained, an attendant casually observed what was happening but then "decided to attend to other duties." Maybe someone needed pretzels? The passenger resumed masturbating, as one does. Later, the flight attendant called his behavior "disgusting," but took no other action.
"In particular, the flight attendant and/or crew took no action to relocate the plaintiff, to prevent the perpetrator from exposing himself or masturbating, or to report the offensive conduct to the flight deck," the complaint states. "She feared, among other things, that the perpetrator might ejaculate, and cause her to come into offensive contact with his sperm. United's conduct toward the plaintiff was outrageous, and went beyond the scope of normal aircraft operations."
United also never offered to contact authorities, Amestoy claims; it was up to the high schooler to report the incident. According to the complaint, the man was investigated, charged, and pleaded guilty to the alleged crimes. United Airlines: transporting creeps with ease.
Image via magicinfoto//Shutterstock.