Last night the Critics' Choice Awards — which are meant to honor the best in film — took place in Santa Monica, CA; scores of the biggest names in film descended upon the red carpet dressed in finery. For some reason, everyone was wearing sunglasses and laughing. I guess that's what you do when you're famous? Who knows.
Let's have a look:
Obviously we still start out with Lupita Nyong'o, who, once again, was the best-dressed. She looks perfect. The dress is custom Calvin Klein. Calvin Klein is very lucky that Lupita exists.
G/O Media may get a commission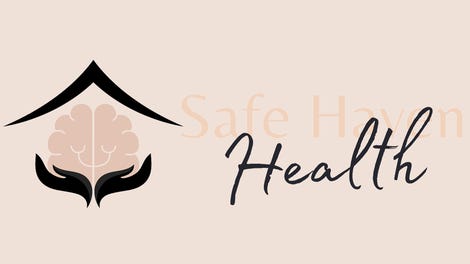 Addiction counseling
Safe Haven Health
Amy Adams opted for a bright pink form-fitting Rouland Mouret gown with a lil' capelet.
Margot Robbie wore a formal jumpsuit by Elie Saab. It's not that exciting — but, again, it's a fashion jumpsuit, so the world is pleased.
HOW GOOD DOES OPRAH LOOK? I would be making her expression in the middle image all night if I looked half as glorious as she did. She's wearing Azzedine Alaia.
Oprah wasn't the only person to have so much fun on the red carpet with sunglasses on: just look at Meryl Streep and Julia Roberts. This is the sight that greets you at the entrance to heaven.
Sandra Bullock looked extremely elegant in a ruffly berry-hued Lanvin gown. I'm not totally crazy about the look (again, it's not the most exciting choice in the world), but it's quite stunning on her.
Jessica Chastain, whose red carpet style is normally so on-point, wore a rather meh Nina Ricci dress. Its neckline is covered in limp ruffles, and the waistline is in an awkward place. The color is great on her, though.
Some good: Kristen Bell, Nia Long and singer/songwriter Judith Hill in dark, slinky gowns with bold cut-outs.
Radiant in red: Juliette Lewis in a show-stopping Zac Posen dress with a very plunging neckline, Christina Applegate playing it a bit safer in Marchesa, Camila Alves looking very elegant in a more subdued hue.
On the meh side: Brie Larson in Escada; Sophie Nelisse, whose dress is a little too precious; Julia Roberts in a malfunctioning-.gif-print.
In bold patterns: Julia Louis-Dreyfus; Melissa McCarthy; Emma Thompson looking like the platonic ideal of Emma Thompson in a big, fun coat.
Couples! The venerated Tam Honks and Rita Wilson; Julie Delpy and Ethan Hawke; Lauren Miller and Seth Rogen.
Here's Jared Leto looking more like a magician than you could have ever hoped.
Matthew McConaughey also wore sunglasses on the red carpet; Jonah Hill wore a very standard suit; Chiwetel Ejiofor wins Best Looking In Suit, a very important award I just invented.
OooOooH, look at these wacky ties and/or suits! Bill Hader in stripes; Jason Schwartzman in teal; James Marsden in plaid.
Looking more casual, here we have Cuba Gooding, Jr., Leonardo DiCaprio, who just rolled out of his cigar-smoking chair, and Bradley Cooper. Bradley, you are so handsome and talented, but you look like a big nerd when you wear your shirt like that.
Aaaaaand the bad: Terri Seymour in silver snakeskin (noooo); Adèle Exarchopoulos looking like a conceptual crow-demon in Louis Vuitton; Leslie Bibb wearing an alien growth on her spine and elaborate tape as a shirt.