If this recession is going to take our jobs, evaporate our investments, and vanish our feelings of security for the future, I have one small favor to ask. Could this recession also kill Uggs?
Because it is just so not fair that Deckers Outdoor Corp., the California-based company that manufactures the vile sheepskin boots (as well the Teva sandal) should be sitting pretty at a time when genuine fashion talents are scrambling to stay afloat. Overstocked major retailers are discounting so deeply that smaller, less nimble stores may not survive, financial backers are beating a retreat, and barely a day goes by without the news of store closures, label discontinuation, or outright bankruptcy. Obedient Sons and Daughters: gone. Peter Som: working hard to even put together a show next month. Macy's: shuttering 10 stores that together employed over 960 people. Badgley Mischka: permanently lowering prices. In the midst of all these threats to talents both established and emerging, would it be too much to ask for a little clearing of the dead wood?
And for that, might I nominate Uggs? Uggs should be prime candidates for demolition in this scorched-earth retail environment. Uggs flatter nobody. Though made of sheepskin, they are not waterproof or suitable for cold climates. (They come from Australia, and their international popularity epicenter is southern California, after all.) They are overpriced, costing well above $100 for what is a glorified pair of slippers. They were a trend eight years ago, and should, according to the laws of trend fashion, have matured into something the hip set would be embarrassed to be seen in by now. They make feet look like pastel sausages. They get so steamy inside that athlete's foot can be a concern. And they take only the merest provocation to roll a wearer's ankle.
And yet they persist. Last November, Ugg opened its first standalone store in Europe, inside a West London luxury mall. The Chicago Tribune reported on December 22 that an area Nordstrom was entirely quiet, except for the shoe department, where Uggs are sold. Racked snapped a picture of shoppers lined up outside the SoHo store on December 24, waiting for it to open. Although initially investors nervous about the retail sector let share prices for Deckers Outdoor Corp. fall to less than $50 in late November, the company's performance has been stellar by every other measure. Earnings and revenues are up from 2007. People are still buying the damn things.
This must stop. If ever there were a brand marked for total annihilation in these straitened times, it would be the uncomfortable, unsupporting, ugly footwear choice of megatanned B-list celebrities shuffling towards gas station convenience stores at 11:30 in the morning. The whole point of this recession was to throw a little cold water on overheated consumer culture so that people would no longer line up in the December pre-dawn freeze to pay too much charging so-called status items on their Visas; instead of blindly following trends, we were going to think about fit and flattering cuts and durability and wearability and whether buying non-waterproof boots with flimsy soles in shades of show-dirt beige is actually a sensible thing to do. Instead, we're abandoning CDFA award nominees and driving small retailers out of business. And I was so hoping for a silver lining.
G/O Media may get a commission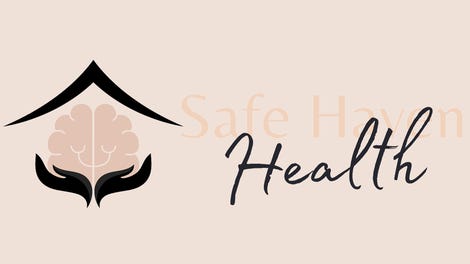 Addiction counseling
Safe Haven Health
Related: These Uggs Aren't Made For Walking [Independent]
Why Uggs Won't Be Feeling The Pinch [Telegraph]
A Shopper's Cold Toes Lead Her To A Warm Pair Of Uggs [Chicago Tribune]
Ugg in Soho Undaunted By the Recession, Christmas [Racked]
Ugg, Teva Maker Bucking The Recession? [BloggingStocks]