Zainab Bangura, a U.N. special representative, recently concluded a tour of refugee camps that house refugees largely from Syria and Iraq - countries where the Islamic State hold a large amount of territory. The Washington Post reports that she recounted the stories of sexual violence, rape and abuse to Middle East Eye earlier this week.
While we know that ISIS has committed atrocity after atrocity, including rape and sexual slavery (it's estimated that they have enslaved between 3,000-5,000 women), Bangura's report is truly terrifying. It outlines, in detail, "brutalization of women and girls," which Bangura says is "central to their ideology."
She told Middle East Eye:
[The Islamic State] commit rape, sexual slavery, forced prostitution and other acts of extreme brutality. We heard one case of a 20-year-old girl who was burned alive because she refused to perform an extreme sex act. We learned of many other sadistic sexual acts. We struggled to understand the mentality of people who commit such crimes.
G/O Media may get a commission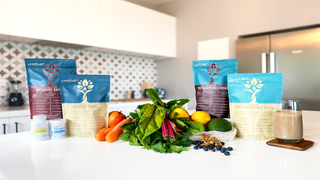 In addition to the war crimes that Bangura documented during her visits, she also points out that women who have escaped have little to no services to assist them with recovery.
They do get support from their families, communities and the government, but the needs are huge. I met one woman who was in shock – most of her family had either been taken or killed. She was looking after her four-year-old son and trying to track down her 15-year-old daughter, who was taken by IS. She was so traumatised that she insisted her husband was missing, although he was dead.

Women like her need qualified medical and psycho-social support that is not readily available. Kurdish officials told me they are struggling to cope with a massive influx of refugees from Syria and Iraq. They are worried about an extra 500,000 people fleeing from Mosul when Iraqi forces try to recapture the city later this year. For its part, the UN is supporting and sheltering the affected population, but everyone agrees that assistance needs to be scaled up.
In a later interview with the Toronto Star, Bangura called for an international humanitarian intervention. "There are 40,000 men from more than 100 different countries inside the Islamic State using brutal sexual violence as a strategic tactic to terrorize, she told the newspaper. "We need all 100 countries involved, helping to deal with the aftermath."
If you can stomach it, you should read the rest of her interview.

Image via AP.