Tyrese appears to still be vexed about Dwayne Johnson's "selfish" decision to do a Fast & Furious spinoff at the wrong time.

TMZ cameras caught Tyrese in Los Angeles, lounging in the back of what looks like a pretty nice limo, and asked him why he's so (publicly) frustrated with Johnson's financially wise move to agree to star in a spin-off about his Fast & Furious character Luke Hobbs, alongside Jason Statham.
This video is ridiculous on a number of counts. It's rare that TMZ catches a celebrity so willing to spend more than two seconds speaking to them but here Tyrese is, lounging with his feet up. It's as if he has nowhere to go.
What he's explaining here is that Dwayne Johnson should not have jeopardized the Fast & Furious release date by doing a solo film in the franchise. Tyrese denies that there's any conflict, then adds fuel to the non-conflict, stating that "it's fucked up" that the ninth installment had to be pushed back one year to 2020 to accommodate Johnson's spin-off.
"Everybody coming at me like I'm hating on Dwayne about his spin-off. I'm not. The truth is, I just wish he was releasing it at a different time," Tyrese explains. "The Fast and the Furious family, the fans, the tribe, the people that's been rocking with us for 16 years, you know, pushing our release date back, it's only happened one time in the history of Fast and the Furious, is when we lost our brother Paul Walker. So what's the reason we pushing the release date back now?"

G/O Media may get a commission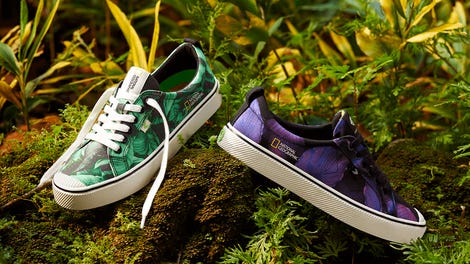 New New New
Cariuma + National Geographic
The reason is that studios love doing spin-offs to make money and that The Rock is a huge star who likes acting and making money and his character is interesting enough to make this happen.
Tyrese may be the sole person on Earth who is confused about any of this. And surely, no one is upset with the most charming man in the universe, Dwayne Johnson—except Tyrese. "It appears that he's so focused on furthering his own self-interest, he's making decisions from the seat that he's sitting," Tyrese says, while ironically sitting in a seat.