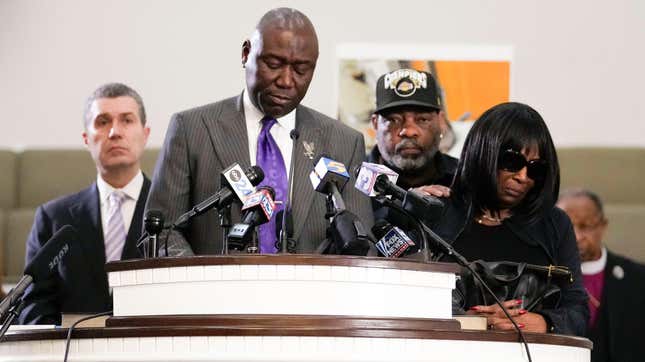 "It is appalling. It is deplorable. It is heinous," said civil rights attorney Ben Crump of the fatal beating of Tyre Nichols, a 29-year-old Black man killed by police during a traffic stop in Memphis on January 7. "It is violent. It is troublesome on every level."

The beating, which has not yet been made public, was captured in-full by police body cameras and privately viewed by Nichols' family and their attorneys on Monday. During a subsequent press conference, Crump and Antonio Romanucci told reporters that Nichols, who was pulled over for alleged "reckless driving," did not resist.
"He was defenseless the entire time," said Romanucci. "He was a human piñata for those police officers. It was an unadulterated, unabashed, non-stop beating of this young boy for three minutes."
According to an early statement from the Memphis Police Department, Nichols, a FedEx worker, attempted to flee on foot, and two "confrontations" occurred between the man and the five officers called to the scene. As Nichols was brought into custody, he complained of "shortness of breath" and was taken to a nearby hospital by ambulance. Days later, he was dead. The Tennessee Bureau of Investigation has announced a probe of Nichols' death, and the Department of Justice and the FBI have begun a civil rights investigation.
During Monday's press conference, Nichols' step-father, Rodney Wells, told reporters that his son only attempted to flee out of fear of what actions officers might take. "Our son ran because he was scared for his life," Wells said. "He did not run because he was trying to get rid of no drugs, no guns, no any of that. He ran because he was scared for his life. And when you see the video, you will see why he was scared for his life."
G/O Media may get a commission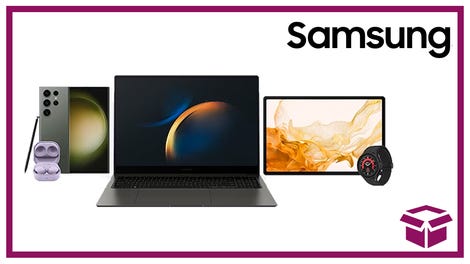 24 hour deals
Discover Samsung - Daily Deal
Ravaughn Wells, Nichols' mother, called her son a "beautiful soul." "Nobody's perfect, OK, nobody," said Wells, who was visibly emotional throughout the press conference. "But he was damn near." Wells could not watch more than a minute of the footage, but Crump told reporters Nichols called out for his mother three times near the end of the video.
"Yet again, we're seeing evidence of what happens to Black and brown people from simple traffic stops," Crump added. "Simple traffic stops. You should not be killed because of a simple traffic stop."

The five officers implicated in Nichols' death have all been terminated from the department, and any forthcoming criminal charges could be announced as soon as this week. Two members of the Memphis Fire Department who delivered Nichols' "initial patient care" were also fired "while an internal investigation is being conducted." The footage, however, will remain private for now, per the department.
"Transparency remains a priority in this incident, and a premature release could adversely impact the criminal investigation and the judicial process," Chief Cerelyn Davis said. "We are working with the District Attorney's Office to determine the appropriate time to release video recordings publicly."