Hey, laaaaaadiiiiiies!!! If there's one thing I know about you, it's that there's one thing you know about me, and that's that there's one thing we know about us, and that's YOGURT YOGURT YOGURT.
Women have a relationship with yogurt is ancient and beautiful. Sometimes we eat it with our mouths. Sometimes we feed it to our vaginal flora. Sometimes we pretend that it's other foods, such as a pie, and then act like we are not delusional. And this year, yogurt will join forces with the exact opposite of yogurt: SPORTS, "the yogurt of men." Two competing yogurt companies, Chobani (meh) and Danone Oikos (muh) will run ads during this year's Super Bowl.
Via the NYT:
"We want to deliver a message that we've been about from the beginning: Making Chobani mass; why not everywhere?" said Hamdi Ulukaya, founder and chief executive of Chobani, which is to formally announce its Super Bowl ad plans on Tuesday. "We're saying that we need to make the food revolution happen, better food for everybody."

"It's a national conversation we want to start," he added, and the Super Bowl "is America's No. 1 event. It just felt right."

A 60-second Chobani commercial — in the first Super Bowl appearance for the No. 1 brand of Greek yogurt — is scheduled for the third quarter. The spot, featuring a new theme, "How matters," is the start of a multimedia campaign that includes ads in digital and social media, events and a public relations effort. The "How matters" campaign is to continue after the Super Bowl with elements like commercials during the Winter Olympics and the Academy Awards.

Dannon, a division of Danone, will run a 30-second spot for Dannon Oikos but has not identified the quarter in which it will appear. Dannon Oikos previously sponsored the Super Bowl in 2012, with a commercial featuring the actor John Stamos; it was the first yogurt ad to appear on what is the biggest day of the year for advertising as well as football.
John Stamos and yogurt!? FINALLY, WOMEN HAVE A REASON TO WATCH SPORTS.
No, JK, hopefully this totally ordinary marketing maneuver is evidence that it's totally ordinary for women to watch football and also totally ordinary for men to eat yogurt and also totally not normal to assign genders to foods.
G/O Media may get a commission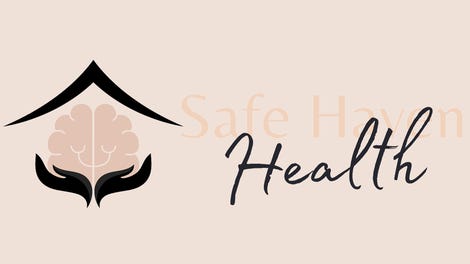 Addiction counseling
Safe Haven Health
FAGE 4 LIFE, BTW.