Just days after Bethany Storro was attacked in a similar fashion by an unidentified woman in Vancouver, Derri Velarde of Mesa, Arizona is now recovering after having acid thrown at her face by another woman while walking to her car.
Velarde's attacker, according to AOL News, was hiding behind her car, apparently waiting for Velarde to approach, leading police to believe that the acid attack—which has left Velarde with second-degree burns—was not at all random. "This type of crime is usually personal in nature," says Detective Mike Melendez, "it's usually someone who's got an issue with the victim."
Though there are similarities in both cases, with both women being attacked outside of their cars by other women, unlike Velarde's case, Storro's attack appears to be random, with her attacker approaching her and asking, "Hey, Pretty Girl, do you want to drink this?" before throwing the acid at her face. Storro, like Velarde, also suffered second-degree burns on her face, telling MSNBC, "It was the most painful thing ever. My heart stopped. It ripped through my clothing the instant it touched my shirt; I could feel it burning through my second layer of skin."
Police have released a sketch of Storro's attacker, and Storro herself has made a point to speak out—even while bandaged—to try to aid in their search and prevent another attack from happening. Velarde, meanwhile, has (understandably) not made any public statements on her attack, though her son, David Dias, sums up both cases pretty well: "I don't know what could go through a person's head to do something like that."
Another Woman Burned In Horrific Acid Attack [AOL]
Woman In Acid Attack Recounts Agonizing Pain [MSNBC]
Acid Attacker: "Hey Pretty Girl, Want To Drink This?" [MSNBC]
Sketch Of Suspect In Acid-Throwing Case Released [KATU]
Mesa Woman Attacked With Acid, Face Burned [KPHO]
G/O Media may get a commission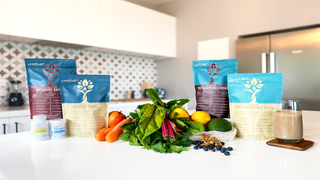 KATU" />