Pennsylvania's Children and Youth Services agency revealed today that it's investigating two new cases of alleged sexual abuse by former Penn State coach Jerry Sandusky. Since these are the first reports to involve victims who are still minors, the new accusations have intensified the debate over why it took law enforcement so long to charge Sandusky if they believed he was an active threat to children.
The Patriot-News reports that the cases were reported less than 60 days ago and the investigations are still in their initial stages. In Pennsylvania when an adult claims they were abused as a child, the case goes to the police. Since Children and Youth Services is involved, the new accusers must be under 18.
While people were initially focused on why officials at Penn State failed to report the abuse, they're now becoming increasingly incensed about the length of time it took authorities to move on the case — particularly because for all that they knew, more children were being abused during the years it took to investigate. The young man who's referred to as "Victim One" in the grand jury report came forward in 2008. For the first 15 months of the investigation, only one state trooper was assigned to the case. In 2010 Attorney General Tom Corbett, who's subsequently been elected governor, got involved, and the case expanded to include more investigators as seven more people accused Sandusky of abuse.
Yesterday, when asked why the investigation took so many years, Corbett said, "The one thing you do not want to do as a prosecutor is go on one case. ... You want to show a continued course of action." He went on to say that the investigators' actions were justified because it would have been more difficult for prosecutors to make additional charges if they'd publicly accused Sandusky after Victim One came forward, and then lost the case.
Meanwhile, Sandusky's skeezy lawyer Joe Amendola is trying to argue that the foot-dragging of both Penn State officials and authorities is evidence that they didn't think Sandusky was a real danger. He told ABC News:
"(It also) defies absolute logic that that someone could see something that horrific, that god awful, and not one, do anything about it, and number two, continue to interface with the person that he saw doing it."
G/O Media may get a commission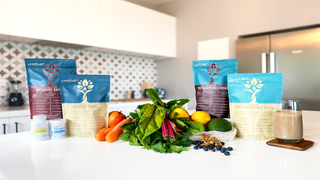 While we don't want to think that someone wouldn't immediately report child abuse, sadly it doesn't really "defy logic" that people either pushed the task of contacting authorities off on their superiors or purposely chose to keep quiet to protect their careers and reputations.
Amendola has also come up with two new angles for his victim-blaming media campaign. Today he claimed that the victims may be changing their story to please prosecutors, because they're kids who've had tough lives and now "they're pampered, they're encouraged, they're treated specially" by law enforcement. He added that that Victim One's claim that he was repeatedly assaulted in Sandusky's home can't be true because his client was never alone in his own home:
"Jerry tells me his house was like a hotel, particularly on football weekends, which is when this young guy... says that he was at Jerry's house ... The house was filled with people. At any given time, probably when this activity was allegedly going on, there might have been 25 to 50 people at Jerry's house."
As we all know, when you have a few dozen people over your house it's impossible to excuse yourself to go into another room and change your clothes, make a phone call, or use the bathroom.
Sandusky is still free with unsecured bail, and now his attorney is worried that if new charges are brought, "he's going to wind up in jail." Heaven forbid that a man accused of raping and sexually assaulting 8+ kids be kept away from the rest of the population until his trial.
Exclusive: Jerry Sandusky Case Sees 2 New Child Sex Abuse Investigations Where Alleged Victims Are Under 18 [Patriot News]
Penn State 'Victim' Was Retaliating Against A Tough Mentor, Lawyer Claims [ABC News]