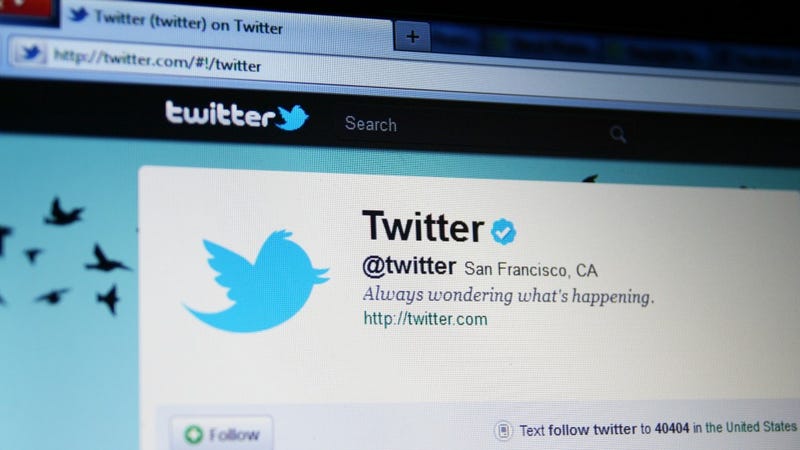 After a 12,000-strong petition on Change.org demanded a "report abuse" button on Twitter, inspired by a recent spate of prominent female activists receiving death threats, Twitter finally responded today, reports CNN. In the UK, that is. Still jack shit from here.
Twitter's UK boss Tony Wang and senior director Del Harvey have apologized profusely to Caroline Criado-Perez, Stella Creasey and the leagues of other women who have received tweets that threaten death or rape in a response to their activism — including a handful of female journalists who have received bomb threats. (Criado-Perez successfully petitioned to get Jane Austen on the ten-pound note; Creasey is a Labor Party politician.)
Wang (ironically?) tweeted: "I personally apologize to the women who have experienced abuse on Twitter and for what they have gone through," he said. "The abuse they've received is simply not acceptable. It's not acceptable in the real world, and it's not acceptable on Twitter."
And now, the changes: Wang says that an in-tweet "report abuse" button was in the latest version of Twitter for Apple smartphones, and from next month on it will be available on Twitter.com and Android phones — in other words, users don't have to use the "Help" page to report abuse. The Twitter Rules page has also been updated to reflect their no-abuse policy.
'Twitter updates abuse rules after UK backlash over threats' [CNN]