Maybe it's because spring finally arrived, and summer's finally in sight. Maybe it's hormones, or maybe it's just the angst of youth. But for some reason, teens are absolutely, undeniably out of control right now. Forget peak beard—we're at peak dumb teen.
Let's start with #ProjectNat. See, 19-year-old Nat Gray decided to throw an epic birthday party and began promoting it on Twitter under the hashtag #ProjectNat—"pretty much" as a joke, he told Vocativ. But it took on a life of its own, with word spreading among high schoolers up and down the West Coast, until finally the cops got word. (Duh, because the party was being planned on fucking Twitter.) Despite Gray's attempt to move the party to a secluded wood, they busted it up before it got started and hauled Gray in on several misdemeanors:
Gray has made the most of his 15 minutes, granting an interview to the local news wearing sunglasses in the pitch-black dark, speaking into a Fischer Price karaoke machine. "Whoever showed up, they showed up. What they brought was not on me," he told KTVB. "I was found. I was not intoxicated. I had nothing in my car, so pretty much, they [sheriff's deputies] can say whatever they want."
"What can you do? That's the Internet, I guess," he added.
G/O Media may get a commission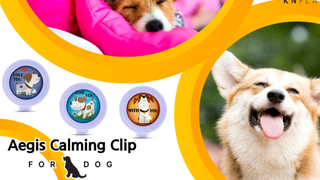 20% off
Aegis Calming Clip for Dogs
But Gray is far from alone in his shenanigans. In fact, dumb teens have dominated the news cycle this week. On Monday, a teenaged Dutch girl was arrested for tweeting a fake bomb threat at American Airlines. Afterward, several people (let's face it, PROBABLY TEENS) continued to tweet threats at the airline. Yesterday, we got that adolescent genius who got kicked in the head by a train conductor when he tried taking a selfie too close to the tracks.
That just scratches the surface. Earlier this week, a Michigan teen led the cops on a car chase in a stolen vehicle. The first person arrested for taking advantage of pants-shitting Internet vulnerability Heartbleed? A Canadian teen. Four Long Island high schoolers were recently expelled—two for bringing a Confederate flag to school, and two for blackface.
Then there's prom. After weeks of PROMPOSALS, CNN says teens are driving their parents to absolute distraction, as they work overtime to make sure their kids don't walk out of the house in slinky dresses with hemlines to their buttcheeks and necklines to their navels. And God help you if you rent them a limo—1010 WINS reports that the owner of a party bus is planning to sue several drunken teens' parents for $25,000 of damage allegedly done to his vehicle. (The driver was arrested, according to the Daily News.)
Don't even get me started on their hobbies. The New York Times on sneaker collectors:
Jake White, 14, of Freehold, N.J., has 81 pairs in his collection, helped a lot by gifts from his parents. He estimates they've spent $11,000 on shoes and could probably make $20,000 if he sold them all. "I know just about everything about sneakers," he said. "I only wear them in the summer because I don't want to take down the value of them."
In New Hampshire, they're daring each other to jump into frigid bodies of water, in something called the "Polar Plunge," according to the AP. Also? In Florida, they're smoking coffee.
Please, Congress, act now. Draft the lot of 'em into some national service project, like picking up trash at monuments and historical sites. Something. Anything. The teens must be stopped.