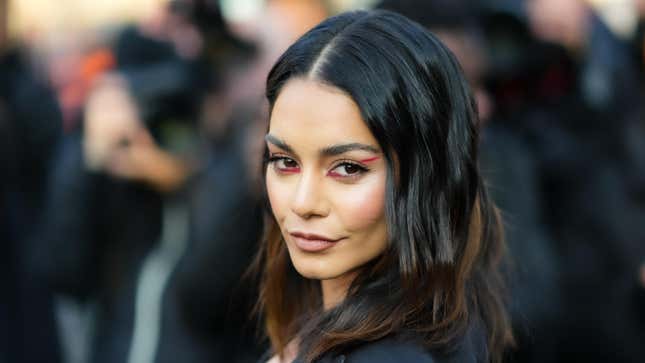 If like me, you were unaware that, in June 2021, Vanessa Hudgens and Madison Beer had a skincare line that required you to swab your cheek and send in a DNA sample, I'm here to tell you that, in June 2021, Vanessa Hudgens and Madison Beer had a skincare line that required you to swab your cheek and send in a DNA sample. Hudgens and Beer's Know Beauty once advertised itself as "the only brand that combines your lifestyle factors with your genetics, to build a more intelligent routine." After a buzzy launch, the brand was dormant for most of 2022, until today, when Hudgens relaunched it...sans Beer and sans the DNA test.
"We had been trying to get customers acquainted with the brand for a while, but it just wasn't translating like we thought it would," Hudgens told WWD. "After a year, we knew we needed to switch gears and try something different." That "something different" was dropping almost everything about the brand: the personalized skin quiz, the $95 cheek swab test, almost all of its products, and its co-founder. Know Beauty now simply sells one $35 clay mask via Amazon. You know what they say—shoot for the moon, if you miss you can always just sell one product that "slots seamlessly into your daily routine."
But, ever the pessimist, I was still skeptical of what Know Beauty once did with customers' DNA test results. The company's former (yes, former) privacy policy page, which I accessed through the Wayback Machine Archives, claimed to not "sell, rent or lease its customer lists to third parties" but that it might share personal information "if required to do so by law or in the good faith belief that such action is necessary." Pretty standard. But there's no mention of DNA on the entire page, which I find frustratingly vague.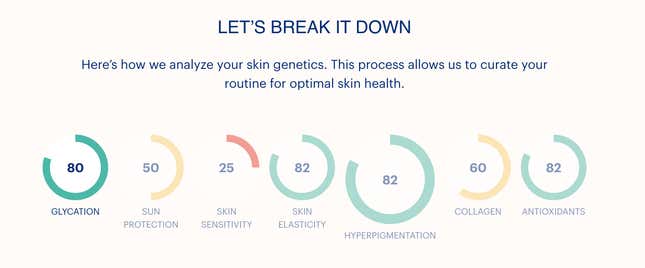 Continuing my professional sleuthing, I saw on a product photo of one of the DNA tests that the lab Know Beauty used was DNA Diagnostic Center, and by taking the test you agree to their terms and conditions. Which are….? Not great but again, pretty standard. When you take a DDC test you're allowing them to anonymize your data and they have the authority to share your information with third parties like service providers and business partners. I think it's also worth noting that DDC was just ordered to pay $400,000 to Ohio and Pennsylvania state governments after cybercriminals hacked 2.1 million users' data in May 2021. That's enough to make my skin crawl!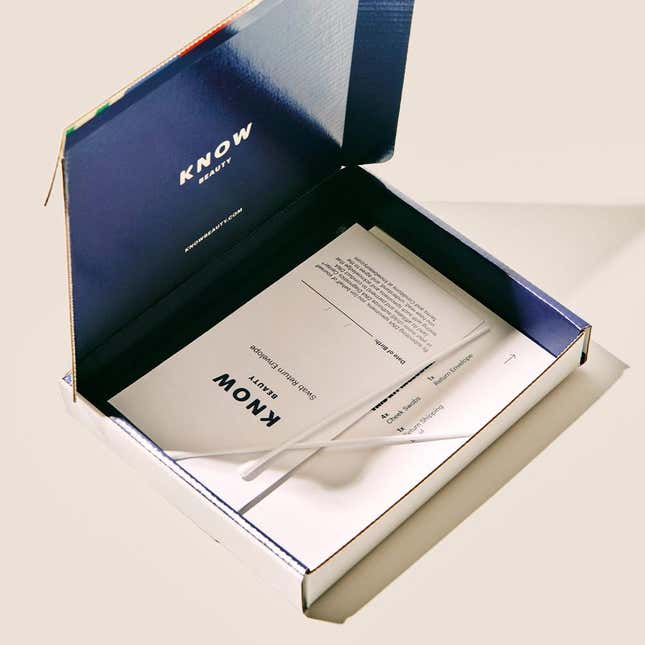 Aside from the cost prohibitiveness of the DNA test, surely customers were suspicious of what a DNA test could tell you about your skin. When the line initially launched, Yahoo! asked a dermatologist about just that. Dr. Dustin Portela explained that a DNA test could perhaps reveal a user's risks of pigmentation or rosacea but that he "can get this information from a patient by seeing them in person, or simply asking them where their family came from, which most individuals know." It seems like Know Beauty was overly complicating common sense. When customers completed a personalized quiz and received their DNA test results, they were presented with charts like the one above that gave them super insightful information like ranking 82 in skin elasticity. Okay! I'll write that down!

This is all to say, I'm glad Hudgens has pivoted away from suspiciously useless DNA-backed skin care. Though, I honestly don't have the highest of hopes or opinions of a brand selling one (1) clay mask on Amazon, which Hudgens told WWD is the game plan for the foreseeable future. Hudgens has her hands in a lot of business ventures right now—she's the co-founder of Caliwater, an eco-conscious cactus water brand, a cocktail line called Margalicious Margarita, as well as executive producing some upcoming films. It isn't clear to me what Know Beauty's one clay mask promises her, but alas! Best of luck!