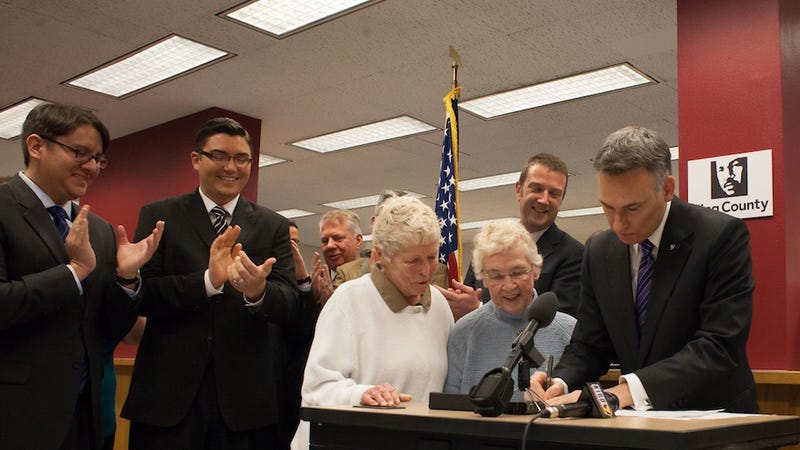 As of today, gay marriage has been legal in Washington state for exactly one year. Has Seattle morphed into an Orwellian dystopia where weeping heterosexual couples are broken up and reassigned to same-sex partners? Are weddings now an underground affair, conducted under the cover of darkness? Let's check in.
The AP reports that earlier this week, state officials announced that 7,071 or so same-sex couples were married in the state between December 6, 2012, and September 2013 (paperwork takes time, guys). That's roughly 17 percent of the 42,408 marriages total in the same period.
Around a quarter were out-of-state couples, mostly from neighboring Oregon. And even one of the sponsors for the original bill, state Rep. Jamie Pedersen, admitted a little surprised at the overall high rate: "In terms of the uptake in marriages, that's a remarkable number," he said.
And yet, the institution of marriage somehow has not evaporated in a dissolute liberal puff of smoke. So sorry to disappoint.
Image via David Ryder/Getty