It's already been a long day. You know what we need? Some videos of Christopher Columbus statues being pulled down and/or tossed into water.
In Boston, he was gloriously beheaded, like an idiot:
In Richmond, Virginia, he was thrown into a lake:
G/O Media may get a commission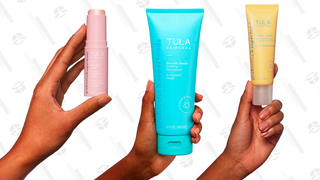 Eventually, they dredged him up and towed him away like a 1993 Acura Legend:
In St. Paul, Minnesota, he was pulled off his pedestal.

Once the statue was down, members of the American Indian Movement danced and sang around it.
And because you deserve it, here's a bonus video of our comrades across the pond shoving a statue of slave trader Edward Colston into the harbo(u)r.
Don't you feel better already?