Nothing says strong woman quite like torturing terrorism suspects at a Central Intelligence Agency black site and destroying the video evidence. Meet Gina Haspel, deputy director of the CIA and Trump's new pick to lead the agency.

Reports about Haspel broke alongside news that President Trump fired Secretary of State Rex Tillerson and tapped CIA Director Mike Pompeo as his replacement. In a tweet, Trump patted himself on the back for nominating the first woman as CIA director:
Yes, Haspel is indeed a woman. All hail our Queen of Waterboarding.
From The New York Times:
The C.I.A.'s first overseas detention site was in Thailand. It was run by Ms. Haspel, who oversaw the brutal interrogations of two detainees, Abu Zubaydah and Abd al-Rahim al-Nashiri.

Mr. Zubaydah alone was waterboarded 83 times in a single month, had his head repeatedly slammed into walls and endured other harsh methods before interrogators decided he had no useful information to provide.
G/O Media may get a commission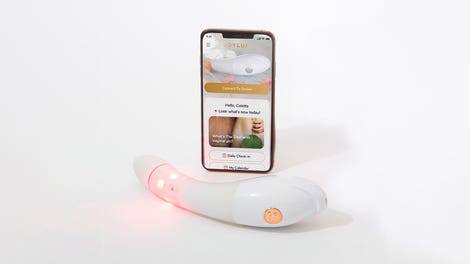 $50 Off
Joylux vFit Gold Device
The New Yorker, in a piece that ran after Haspel was named deputy chief in 2017, published a particularly disturbing detail regarding Zubaydah's torture:
...At one point, he became non-responsive, with water bubbling up from his lungs. Doctors had to revive him. During his confinement, Zubaydah lost sight in his left eye.
In 2005, videotapes and recordings of the torture sessions were stored in a safe at a CIA facility in Thailand, but they were ordered destroyed. And as the Times notes, it was Haspel's "name that was on the cable carrying the destruction orders," though the "agency maintains that the decision to destroy the recordings was made by Ms. Haspel's boss at the time, Jose Rodriguez, who was the head of the C.I.A.'s clandestine service."

According to QZ, the Berlin-based NGO European Center for Constitutional and Human Rights has been pressuring Germany's public prosecutor to arrest Haspel for her role in the black site torture program since she was appointed as deputy director of the CIA last year.
The ECCHR released this statement regarding Haspel in 2017:
"Those who commit, order or allow torture should be brought before a court – this is especially true for senior officials from powerful nations," said ECCHR's General Secretary Wolfgang Kaleck. "The prosecutor must, under the principle of universal jurisdiction, open investigations, secure evidence and seek an arrest warrant. If the deputy director travels to Germany or Europe, she must be arrested."

It is unlikely that our president was troubled by any of this since, well, Trump loves torture and believes waterboarding works. (It doesn't.)
But if you ignore all this enabling torture shit... a woman in charge of the CIA? Woke.
Update, March 16: ProPublica has published a correction regarding Haspel's record; she arrived as base chief of the CIA black site in Thailand later in 2002, which was after Abu Zubaydah was tortured. She did, however, oversee the site when Abd al-Rahim al-Nashiri was tortured.