Some Trump Heads were looking for a place to eat authentic Mexican cuisine while they still can (The Wall being imminent) and ended up at Cancun Inn Restaurant in Sugar Loaf, NY. According to them, they were asked to leave shortly after putting in an order for some sangria. Discrimination!
The New York Post reports that Cancun Inn Restaurant is being flooded with negative reviews and abuse on Facebook since Esther Levy and Alvin Goldstein claimed that their "Make America Great Again" hats and Trump pins came between them and tacos:
I was shocked," Levy, a writer, told The Post. "She [the waitress] seemed very surprised by it all and was told to refuse us service. We just got up and started to leave."

Levy said a man who identified himself as a co-owner blasted Levy and Goldstein for supporting Donald Trump as they left.

"On the way out, the co-owner decided to yell at me and humiliate me," Levy recalled. "He said, 'We don't serve Trump supporters here. Get out of here and never come back.' "

Goldstein said he defiantly predicted victory for Trump as he walked out of the restaurant.

"The man told me that Hillary was going to win," Goldstein said. "I certainly won't be back there. It was horrific what happened. I'm not used to being thrown out of restaurants."
The restaurant is telling a different story. In a post on Facebook from co-owner Israel Campos' son Chris, the restaurant wrote that these Trump supporters were actually only making America drunk again:
To the tens of thousands of customers who have supported us over 25 years of business in the Hudson Valley area, we have never, and will never discriminate against anyone based on race, religion, gender, sexual preference or political beliefs. There was an unfortunate situation that was brought to my attention yesterday where claims of discrimination were made by patrons of the restaurant. An employee of ours asked the patrons to leave because they were being rude to the staff and rowdy due to intoxication. I'm personally looking into the facts based on what our staff witnessed and what's been posted here on Facebook. I would like to speak with the customers involved so please call the restaurant so I can get your side of the story. My cell phone was also listed in a post so you can call me on either number. We will also be speaking with the local newspapers as they've expressed interest in the situation.
G/O Media may get a commission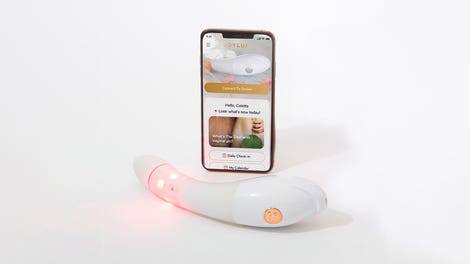 $50 Off
Joylux vFit Gold Device
For their part, the Trump lovers say they absolutely were kicked out for their political views and no other reason. Though they don't say they weren't drinking.
Image via Getty, Taco Head via Shutterstock.