Donald Trump, a personified banshee's shriek, has yet again not been able to contain himself at the sight of a living, breathing female homosapien. This time, the woman he fawned over was none other than Brigitte Macron, the wife of French President Emmanuel Macron.
Trump met with Macron in France on Thursday during a two-day trip to celebrate Bastille Day. He shared a characteristcally cringeworthy handshake with the French first lady, in which he aggressively pulled her in for two kisses on the cheek and then clamped her hand with his fist and yanked it around as if he were a puppet master. But the torment did not end there.
Later, Trump eyed Macron "up and down," and commented on her body:
Just in case there was any confusion about how he felt about Macron's figure, he turned around again and said, "Beautiful."
G/O Media may get a commission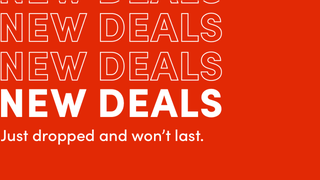 Up to 70% off
Wayfair - Cyber Week Deals
I really, truly wonder what it must feel like to walk around the world as confident and entitled as this hobgoblin of a man.