Every since President Dwight D. Eisenhower was sworn into office in 1957, Charlie Brotman has served as the official announcer of the inauguration ceremony. But this year he has been unceremoniously forced into retirement — and replaced with one of Donald Trump's supporters.
According to Buzzfeed News, the team behind our blathering demagogic president-elect has selected 58-year-old Steven Ray to take Brotman's place. Ray volunteered for Trump's campaign and has ridden in the PEOTUS's motorcade. Brotman surmises that Ray has been given the role of inauguration announcer as a show of appreciation.
But in the meantime, the 60-year veteran is crestfallen that he will no longer participate in the ceremony.
"I was demoralized, absolutely demoralized," Brotman told Buzzfeed News. "I've been doing this for 60 years, and for someone to take over the announcing duties from me, I was devastated."
G/O Media may get a commission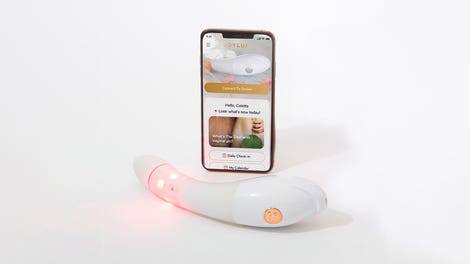 $50 Off
Joylux vFit Gold Device
Trump's transition team emailed Brotman to inform him that he would be replaced, but did not provide a reason. In another statement, the team indicated that Brotman would be honored for his service at the ceremony. Via Buzzfeed News:
"Since 1957, millions of Americans and countless entertainers have come to recognize Charlie Brotman as the voice of the inaugural parade. The Presidential Inaugural Committee will be proud to honor Charlie as Announcer Chairman Emeritus on January 20th. We are thrilled for Steve Ray to be introducing a new generation of Americans to the grand traditions of the inaugural parade."

Brotman referred to this aforementioned "honor" as a "pat on the back" and mentioned to Buzzfeed News that he's not sure if he will accept it. He has, after all, also been invited by various television networks to appear as a "guest announcer." He might prefer to do that instead.
"Don't get me wrong, this [recognition] was a long time coming," Brotman remarked to Buzzfeed News. "No one's ever even said thank you in the whole 60 years. I was expecting a pat on the back. Instead I got a kick in the butt!"
Moreover, this could have been his last chance to participate in the inauguration exercises. In another four years, he'll be 93. Still, Brotman says he bears Trump no ill will — though he is quiet on the matter of his own political beliefs.
"If I were Trump I would do exactly what he's doing," Brotman said to Buzzfeed. "If someone helped me I'd want to help them."
What a generous interpretation of the situation.