Thanks to the Trump administration's penchant for unbridled cruelty, a major United Nations program aiding Palestinian refugees will no longer receive a penny of funding from the United States. This comes at a time when European and Arab countries are ramping up their support for the program.
According to the Guardian, an official announcement of the defunding may be announced next week, though senior officials at the UN Relief and Works Agency have already been bracing for the news to become official.
The UNRWA was created in 1948 in the wake of the Arab-Israel war and provides education, health, and general relief to over 5 million Palestinian refugees living in occupied territories, Lebanon, Jordan, and Syria. The United States is hoping to reduce the number of Palestinians classified as refugees, representing only approximately 500,000 people who were driven out of Israel 70 years ago, not the generations of descendants that followed. This is a massive reduction, and the rationale is both fuzzy and shady as hell.
From the Guardian:
The US has long been the largest individual donor to UNRWA, pledging about one third of the agency's $1.1bn annual budget, but earlier this year the administration cut a scheduled UNRWA payment of $130m to $65m, saying the agency needed to make unspecified reforms and calling on the Palestinians to renew peace talks.
The move has been widely interpreted in both Israel and Palestine as a blunt move by the US to unilaterally sweep aside one of the main sticking points in peace negotiations – the right of return of Palestinians.
G/O Media may get a commission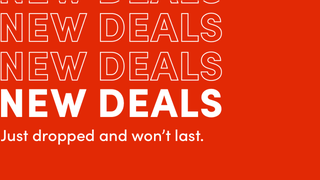 Up to 70% off
Wayfair - Cyber Week Deals
On Tuesday, the US ambassador to the UN Nikki Haley confirmed that she's interested in taking right of return off the table; right of return guarantees one's right to return to their country of origin. In the case of Palestinian refugees, this opens the door for Palestinians to—as the Guardian puts it—"be allowed to return to a future Palestinian state or be compensated."
Naturally, there are concerns that this move will be an absolute shitshow. Germany's foreign minister said that the tremendous loss in funds could "unleash an uncontrollable chain reaction." Germany plans to increase their contribution of UNRWA funds.
And the scholar Aaron David Miller—former Middle East policy adviser for six Secretaries of State and current Middle East Program Director at the Wilson Center—blames Trump's unique style of coming to the table. He told the Guardian, "This is part of a broader issue with a president who sees every alliance as a transaction. We have seen it with the Europeans with NATO and we have seen it with Syria as well. This is clearly a political campaign to pressure [the Palestinians] as well as to save money, and it's a deadly combination."