Brett Kavanaugh isn't the only threat to Roe v. Wade and reproductive rights. Two more conservative ideologues with alarming positions on everything from abortion to gay marriage to immigrant rights are about to be confirmed to lifetime appointments on a federal court of appeals, with the potential to influence judicial decisions for decades to come.

Last week, the Senate Judiciary committee debated the nominations of Chad Readler and Eric Murphy to the Sixth Circuit Court of Appeals, which covers the states of Ohio, Kentucky, Michigan, and Tennessee. Both Readler and Murphy were nominated in June. Until August, Readler served as the principal deputy assistant attorney general for the U.S. Justice Department's civil division. Murphy is currently Ohio's Solicitor General.
As Mother Jones reported, their legal decisions and opinions should worry anyone who cares about not only reproductive rights, but immigrant rights, health care, marriage equality, and criminal justice:
As active Federalist Society members, both men have championed anti-abortion policies in Ohio. Readler has vigorously defended the Trump administration's efforts to prevent undocumented young women from accessing abortion, as well as its attempt to let employers deny their employees birth control coverage. Murphy has prohibited the state of Ohio from contracting with abortion providers, and represented several organizations in challenges against the ACA's contraceptive coverage policy.

...
Readler and Murphy have also amassed controversial positions on issues including same-sex marriage, immigration, and voting rights. Readler has defended the Trump administration's ban on transgender people serving in the military, filed a brief in support of allowing a Colorado baker to refuse service to a same-sex couple, and in 2004 penned an op-ed entitled "Make Death Penalty for Youth Available Widely." Meanwhile, Murphy defended Ohio's ban on same-sex marriage before the Supreme Court in 2015, and championed the state's purge of voter rolls earlier this year.
Several cases challenging restrictive abortion laws in Ohio, Tennessee, and Kentucky are currently making their way to the Sixth Circuit, according to NARAL's Amanda Thayer. As Thayer put it to Mother Jones, "Ultimately the goal is to overturn, gut, or undermine Roe v. Wade and the protections that it provides women." She added: "I think it's safe to say Readler and Murphy will be instrumental in limiting abortion rights."
A coalition of 27 LGBT rights organizations has also come out against the confirmation of Murphy and Readler. "The records of these two nominees, particularly with respect to civil rights issues, reflect a deep hostility to the principles of equality, liberty, justice and dignity under the law for LGBT Americans, among others," the coalition wrote, according to Metro Weekly, a DC-based LGBT magazine. "Accordingly, we do not believe these nominees will provide impartial justice to LGBT people and their families, and therefore urge you to oppose their nominations."
G/O Media may get a commission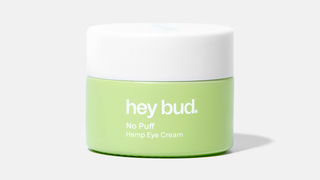 15% off
Hey Bud - No Puff Hemp Eye Cream
According to Mother Jones, the Senate Judiciary Committee will vote on both Readler's and Murphy's nominations in the coming weeks.