We still have seven weeks until the inauguration of an off-brand Miracle Mop after a Fanta accident and yet already he's getting us into position to... well, destabilize our relations with world powers, including those with nuclear capabilities!

Just five hours ago, we were reeling that he had invited Philippine President Rodrigo Duterte to the White House, despite the fact that Duterte is best known for deploying death squads on his own people—and within that little nugget is the fact that Trump's got vested interests in the Philippines that would likely be massaged by a friendly relationship with its leaders.
We were beside ourselves! It was a mess! No news today could be worse! But then this happened, via the Washington Post:
President-elect Donald Trump spoke Friday with Taiwan's president, a major departure from decades of U.S. policy in Asia and a breach of diplomatic protocol with ramifications for the incoming president's relations with China.

Trump spoke by phone with Taiwanese President Tsai Ing-wen, Trump spokeswoman Hope Hicks said. The conversation was first reported by the Financial Times and the Taipei Times.
The call is the first known contact between a U.S. president or president-elect with a Taiwanese leader since the United States broke diplomatic relations with the island in 1979. China considers Taiwan a province, and news of the official outreach by Trump is likely to infuriate the regional military and economic power.
Pay close attention to that last part—China considers Taiwan a province, and the United States going along with that concept is partly what's enabled our working relationship with the country over the last four decades. (If you recall, Nixon visiting and repairing relations with China after a stony, 25-year silence is about the only thing he did right.)
But fuck all that shit, because there's money to be made, chappie. As you may have seen in your Twitter feed, just two of weeks ago it was reported that Trump is hoping to expand his brand into Taiwan, with a representative for his organization having scoped out property there in September. And!:
Other reports indicate that Eric Trump, the president-elect's second son and executive vice president of the Trump Organization, will be coming to Taoyuan later this year to discuss the potential business opportunity.
G/O Media may get a commission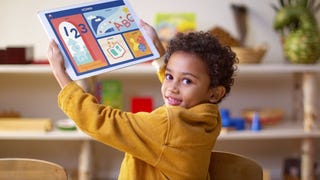 30-Day Free Trial
Homer Learn & Grow Program
By all accounts, China will likely see Trump's phone call to Taiwan as damaging to their relations to the US, and all because he's unqualified for the position of great responsibility he is, unbelievably, about to take on:
In the Financial Times, Evan Medeiros, the former Asia director at the White House national security council, laid out the risk:
"The Chinese leadership will see this as a highly provocative action, of historic proportions. Regardless if it was deliberate or accidental, this phone call will fundamentally change China's perceptions of Trump's strategic intentions for the negative. With this kind of move, Trump is setting a foundation of enduring mistrust and strategic competition for US-China relations."
Again, he's not even the President yet. Welcome to hell.