On Monday, bomb threats were called into Jewish schools and JCCs in 11 states, including Alabama, Delaware, Florida, Indiana, Maryland, Michigan, New Jersey, New York, North Carolina, Pennsylvania and Virginia. On Sunday, 100 headstones were damaged in a Philadelphia Jewish cemetery, just a week after the same thing happened in St. Louis, which hosts another large Jewish community. In a stunning statement relayed by Pennsylvania Attorney General Josh Shapiro to BuzzFeed, when asked about these anti-Semitic threats, the President of the United States implied that these were false flag incidents meant to "make others look bad."
"He just said, 'Sometimes it's the reverse, to make people—or to make others—look bad' and he used the word 'reverse' I would say two or three times in his comments," Shapiro told BuzzFeed. "He did say at the top that it was reprehensible."

Truly, who can say why Trump is appearing to blame Jews for attacks on their own communities? A mystery, indeed! Yes, okay, he tweeted out anti-Semitic memes during his campaign, purposely left Jews out of his Holocaust remembrance statement, a bunch of Nazis "heil"-ed him at a convention in November, and there are suddenly swastikas everywhere, but this is all surely a coincidence! Surely we didn't elect a man who implicitly encourages attacks on ethnic, religious, and racial minorities! Surely he is not more-or-less directly copying the Nazi regime's response to Kristallnacht! Because that would be scary, wouldn't it?
As a fun side-note, Trump also is reportedly considering cutting several special envoy positions, including one aimed at combating anti-Semitism and one focused on Muslim communities.
Democratic Majority Leader Chuck Schumer called Trump's comments "absurd and obscene," while the Anti-Defamation League stated:
"We are astonished by what the President reportedly said. It is incumbent upon the White House to immediately clarify these remarks. In light of the ongoing attacks on the Jewish community, it is also incumbent upon the President to lay out in his speech tonight his plans for what the federal government will do to address this rash of anti-Semitic incidents."
G/O Media may get a commission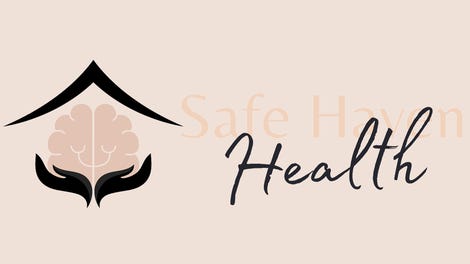 Addiction counseling
Safe Haven Health
The Washington Post noted that Trump has made similar insinuations before, although he is so incapable of speaking coherently that they mostly went unnoticed:

It may have passed without much notice, but at Trump's press conference two weeks ago, a reporter prefaced his question by saying such anti-Semitic things were being done "by supporters in your name."

Trump cut off the reporter, SiriusXM's Jared Rizzi, to take issue with that characterization:

"And some of it — can I be honest with you? And this has to do with racism and horrible things that are put up. Some of it written by our opponents. You do know that. Do you understand that?"
As for the anti-Semitic incidents themselves, a former law enforcement official affiliated with the U.S. Jewish community told Haaretz that the situation is "unprecedented." Here's what one of the bomb threats sounded like, via the JTA:
The caller, using voice-altering technology, said that "a large number of Jews are going to be slaughtered." Although no bombs have been found, the threats have sowed fear and confusion; CNN reports that some students are withdrawing from early childhood education programs at several JCCs, which the community centers rely upon for income.
In Orlando's JCC, 50 students have been withdrawn from its day care and preschool. In Albany, New York, 12 families have removed their children.

"If we happen to be on the list again," said Adam Chaskin, director of Albany's JCC, "that number 12 is going to grow."
According to Shapiro, Trump said he does plan to address the issue in his remarks tonight, which is sure to be relaxing and reassuring experience for everyone.