Petulant little boy Donald Trump was very "antsy and bored" on his recent trip to Singapore, reports the Washington Post, where his own impatience nearly derailed an already chaotic meeting with North Korean dictator Kim Jong-Un.
According to the Post, Trump had to be talked out of wingin' it a little early—definitely the best way to handle a historic meeting with a dictator behind an existential nuclear threat. "We're here now," he reportedly said. "Why can't we just do it?"
Trump's handlers won, but considering the meeting was essentially a deeply unsettling PR opportunity where Trump fawned over a man who executes people with some regularity, maybe Trump's strategy of having no strategy wouldn't have made a big difference in the outcome anyway.

Among the grim highlights, Trump has expressed a deep admiration of North Korean propaganda—particularly, how much their state-run TV fawns over its dictator:
At one point, after watching North Korean television, which is entirely state-run, the president talked about how positive the female North Korean news anchor was toward Kim, according to two people familiar with his remarks. He joked that even the administration-friendly Fox News was not as lavish in its praise as the state TV anchor, one of the people added, and that maybe she should get a job on U.S. television, instead.
G/O Media may get a commission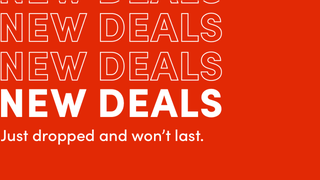 Up to 70% off
Wayfair - Cyber Week Deals
There's actually lots to learn from Kim Jong-Un, according to Trump. "He speaks and his people stand up in attention," he gleefully told Fox News on the the White House lawn Friday morning. "I want my people to do the same."