It falls to me now, as the sun sets on another day in the United States of America, to make a joke at the top of Barf Bag, which this is. So a horse walks into a bar (just like me in like ten minutes!!!!) and the bartender says, "Hey pal, why the long face?"
Here's all the shit we couldn't cover today:
Democratic Sen. Robert Menendez's corruption trial begins tomorrow. [New York Times]
Corey Lewandowski is a visiting fellow at Harvard's Kennedy School so I guess we can all die now. [Harvard]
Here are some tweets the president was allowed to publish:
G/O Media may get a commission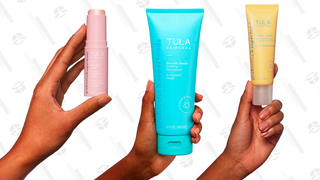 This has been Barf Bag.